Top 10 interesting highlights of the week
It has been a rollercoaster ride. But some stories caught our fancy this week...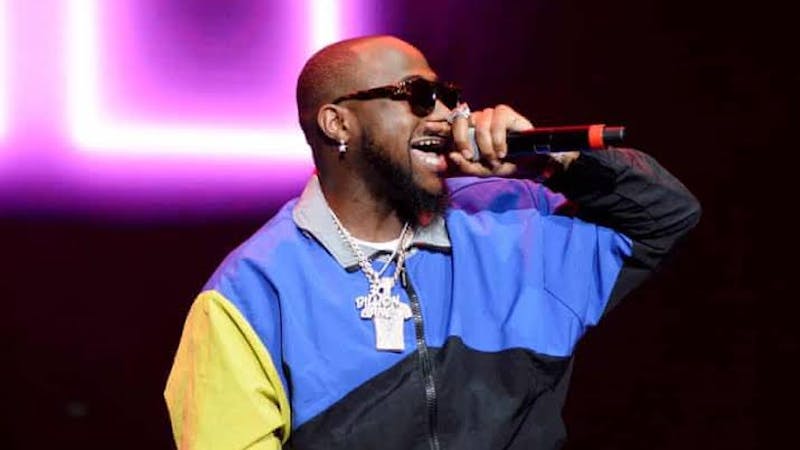 Rumors with a hint of truth and love stories gone sour all made top headlines in the news.
Here is a list of the top story highlights from the past week.
Davido donates the #200M raised to orphanage homes
1. Davido raises over #100million after posting account details on Twitter
On Wednesday November 17, in a tweet Davido posted his account details. In less than 1hour he had raised over fifty million naira.
By the end of the day the Wonder woman crooner had over a hundred million naira from donations into his account.
The singer posted his account details ahead of his birthday.
The event of Wednesday sparked reactions from Nigerians on Twitter. While some applauded the act of his fans, others condemned it.
The father of 3 thanked all his fans and published a list of everyone that sent him money. A total of two hundred million was raised for the singer.
Friday, November 19 Davido posted the documents giving out the #250million.
Davido tweeted that he has decided to give out all the money raised.
Which includes an extra fifty million making a total of #250million to orphanage homes across Nigeria.
"We rise by lifting others " he tweeted
Psquare group is back together.
2. PSquare band reunites after 5 years
The Nigerian twin group Psquare is back together 5years after disbandment.
In a video that went viral, Paul and Peter Okoye were seen hugging each other.
About 4days ago, the duo started following each other on social media. The new development garnered lots of happy reactions.
Psquare's reunion video comes ahead of their 4oth birthday celebration.
Rapper Mocheddah welcomes baby after 3years
3. Nigerian Rapper Mocheddah welcomes baby after 3years
Famous Nigerian rapper Modupe-Oreoluwa Olateru-Olagbegi aka Mocheddah, welcomed a baby with her husband.
On Friday, 19 November, Mocheddah announced the good news via her Instagram page
"Look at God tho! So happy to be sharing this with you, my loves! I had so many things planned out at the beginning of this journey, but Hyperemesis gravidarum said no! The last couple of months have been the most beautiful and most challenging thing I have ever experienced,"she wrote.
The music star got married in 2018, this is their first child after 3years.
4 BBNaija JMK breaks silence after fire incident
BBNaija JMK lost her properties in a fiery inferno on the 16th of November.
The incident occurred after a power surge set fire to her air conditioner. The BBN star said she woke up choking from the smoke and called for help.
Unfortunately, before firefighters arrived, all her properties were destroyed, including certificates.
After making the announcement online, some sent her good wishes while others slammed her for chasing clout.
JMK replied in a post, saying, "It is how insensitive and inhumane some of you are. BBN is just a show.
There are real-life situations and making jokes about this, saying I'm chasing clout is very sad and annoying," she wrote.
The ex-BBN housemate said she would bounce back in no time.
5 BBNaija Cross boasts about family accomplishments
Ex-BBNaija housemate Cross tweeted on the birdie app about his family's many achievements on Friday.
"So guys, fun fact went into the big brothers house fast forward 3 months after one of my brothers is the next deputy governor of a state, and my other 4 brothers are now f**kng Billionaires one is even a multibillionaire wtf pls tell me how I'm feeling right now," he tweeted.
The BBN star who was trending in October for accidentally posting his nude is excited about his family's progress.
Adele releases new album "30"
6. Adele releases new album "30"
British singer, Adele released her album "30" on Friday November 19.
The album "30" includes 12 tracks that reflect the life of the singer and her personal growth.
Within the hour her album topped the iTunes chart surpassing Taylor Swift's newest album "Red".
7. Kim K and Pete Davidson officially dating
Kim Kardashian is dating Saturday Night Live comedian Pete Davidson.
The couple were seen holding hands, going on dinner dates and spending time together.
The beauty mogul Kim and Pete stepped out in matching SKIMS pajamas for Pete's 28th birthday.
Although, both parties have not confirmed their relationship yet.
Patria y Vida' wins Latin Grammy Song of the Year
8. 'Patria y Vida' wins Latin Grammy Song of the Year
At the 2021 Latin Grammy Awards, a group of Cuban musicians win song of the year.
Patria y Vida," the group's song is a bold hip-hop song that has become the anthem of Cuba's anti-government protest movement.
Gente de Zona, Yotuel of hip-hop band Orishas fame and singer-songwriter Descemer Bueno worked together on the song with two rappers in Cuba, Maykel Osorbo and El Funky.
Both rappers put their beef aside to help Larry Hoover.
9. Kanye and Drake put aside beef for Larry Hoover
Both rappers will host a benefit concert at the Los Angeles Memorial Coliseum on Dec. 9
The aim of the concert is to advocate for the acquittal of imprisoned Chicago gang leader Larry Hover.
Kanye Ye West shared a poster for the event on Instagram on Saturday with the caption, "God's Plan 🕊."7
Larry Hoover 70, is serving six life sentences for ordering the 1973 murder of a 19-year-old drug dealer and later running a drug ring from prison that raised an estimated $100 million a year.
The couple recently ended their relationship of 2years.
10. Camila Cabello and Shawn Mendes have broken up
Two years into their relationship Camilla and Shawn have split up.
The "Senorita" duo announced their breakup on Wednesday via Instagram.
"Hey guys, we've decided to end our romantic relationship, but our love for one another as humans is stronger than ever; we started our relationship as best friends and will continue to be best friends. We so appreciate your support from the beginning and moving forward."
The duo met in 2014 but did not become romantically involved till 2019, after which they released "Senorita" together.