Top hits: Latest Nigerian music in 2020
Nigeria has many talented musicians, with some of them recognized globally. Artists like Wizkid, Davido, Burna Boy, Simi and others are some examples. Check out some of the latest Nigerian music in 2020.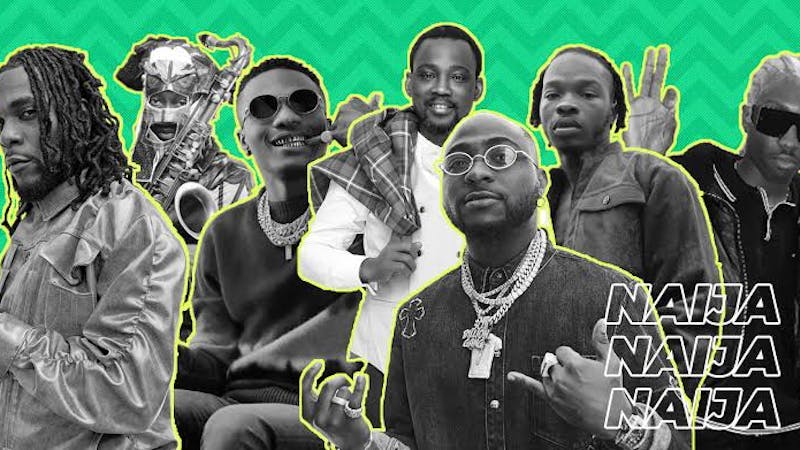 The Nigerian music industry has experienced a surge in talented musicians in recent years with Wizkid, Davido, Burna Boy, Yemi Alade, Tiwa Savage, Simi etc. leading with their release of scintillating songs/albums.
The Nigerian music industry continues to grow more prominent as with rising artists who continue to release banging hit songs. With this list of some of the latest Nigerian music in 2020, you'd know that these musicians came prepared this year.
Despite the COVID-19 pandemic messing up the year, Nigerian artists have done well to release incredible music tracks almost similar to the remarkable ones they released in 2019.
Top latest Nigerian music in 2020
Check out below the top latest Nigerian music in 2020. The latest Nigerian music is in no particular order but is recent songs selected based on airplay frequency, number of streams and downloads.
Make sure to bookmark this post so you can stay atop the trending and latest Nigerian music for 2020.
FEM by Davido
Davido, with his song, FEM shows he is still commanding the year 2020 in the music world. The piece bears a blunt message which Davido left for his slanderers.
Davido's net worth has increased very much, and he is now regarded as one of the richest musicians in Nigeria in 2021.
The word, "fem" is derived from a street slang which means, "be quiet". FEM is a good song for the dance floor.
It was released on September 10 2020, with excellent visuals by Dammy Twitch. FEM has more than 7 million views on YouTube.
Aye by Naira Marley
If you are conversant with Naira Marley songs, you'd know that "Aye" is his type of music. This song sends the message that life is not hard only that humans make it hard by bringing in hatred and jealousy.
Naira Marley's Aye, one of the latest Nigerian music in 2020 came after the release of "Anywhere", in January 2020.
Something Different by Adekunle Gold
AG Baby as Adekunle Gold is popularly called really did present 'something different' with this hit song. This is a glorious song which talks about a lover longing to experience something different with his love interest.
The music video for 'Something Different' was directed by Moyo and is quite captivating. You'd be surprised at how this seemly simply music video will have you glued to your screen.
Shekere by Yemi Alade featuring Angelique Kidjo
Talk of a Nigerian artist who wears her African identity like a badge of honour is Yemi Alade. In Shekere, Yemi Alade features the legendary Beninese singer who has won Grammy Awards, Angelique Kidjo.
The vibrant video for this latest 2020 Nigerian music is directed by Ovie Etseyatse and portrayed the singers, Yemi Alade and Angelique Kidjo in really dynamic looks.
Odogwu by Burna Boy
Odogwo is Burna boy's second single of the year and one of the latest 2020 Nigerian music hits. The song is simply mind-blowing. It is an afro-fusion that incorporates original sounds.
The word 'Odogwu' is an Igbo word used to address a great man or a man who has accomplished great things.
In his song, 'Odogwu', Burna Boy presented highlife with a new twist that the contemporary audience finds fascinating.
Duduke by Simi
Duduke by Simi is one of the top 2020 latest Nigerian music hits. The song was a blast. It was rated the number one in Apple Song Charts, and it retained that position for up to one month.
Duduke, according to Simi, was a message to her unborn baby saying she cherishes the baby. It is also dedicated to mothers and those expecting a baby.
The Duduke music video showed Simi and her conspicuous baby bump in a silky, yellow, flowing gown as she moved gracefully to the song's tune.
Beamer (Bad Boys) by Rema feat. Rvssian
Rema's Beamer is a sequel to Dumebi (Remix)' featuring American act Becky G. Rema seems to be on a musical spree in 2020 as he has been releasing different hit songs.
With this latest 2020 Nigerian hit song, the young singer has raised his game a step higher than before.
Fantasy by Niniola feat. Femi Kuti
Niniola, in her recent song, 'Fantasy' did an awesome blend of her usual electro-inspired song and Femi Kuti's Afrobeat. The fusion produced a smashing hit song.
'Fantasy' track has been received with pleasure by fans and has also received constant airplay in Nigeria.
Take It by Rudeboy
Rudeboy with his release, 'Take It' seems to be reminding his fans that he is still on top of the game in the music scene.
'Take It' is Rudeboy's first official 2020 release and follows suit after 'Audio Money' which was released in September 2019.
Chrisstringz produced the song, and the video vixen is the winner for the 2019 Big Brother Naija show, Mercy Eke.
Know You by Ladipoe feat. Simi
Mavin's wordsmith, Ladipoe created this vibrant song, 'Know You' which features the talented, famous singer, Simi.
This recent 2020 Nigerian music made a hit and became popularly used as a Tik Tok duet video.
Do you want that romantic song that puts you in the dancing mood with a loved one, have Ladipoe's 'Know You' connected to your speakers and enjoy the jam!
Of Lagos by Mayorkun
Expect pure vibe anytime you see Mayorkun link up with Fresh VDM. That is exactly what happened with the song, 'Of Lagos'.
Mayorkun actually promised to release a song where he will chant 'Of Lagos' many times. He did well to release this hot one that has got many downloads in the past few months.
This list of top hits and latest Nigerian music in 2020 will hardly be complete without mentioning "Of Lagos" by Mayorkun.
Of Lala by Rahman Jago feat. Jamo Pyper
The Lagos Socialite, Rahmon Jago did a big one with this song, 'Of Lala'. It is one of the latest Nigerian music in 2020 which has recorded many downloads and online streams from music lovers.
After releasing 'Ijo Ope' and 'Mo 40', Jago of Lagos collaborated with Zlatan, and the Zanku records act, Jamo Pyper to create this lively tune.
Call by Joeboy
Everyone knows Joeboy for his love story song. 'Call' is a classic one. Joeboy came though with this hit in April 2020.
This song is one of the proofs that Joeboy is gradually conquering the African music market. 'Call' music video was shot and directed by TG Omori.