Top 10 interesting story highlights this week
Clacified entertainment brings you all the goofy and exciting stories from this week.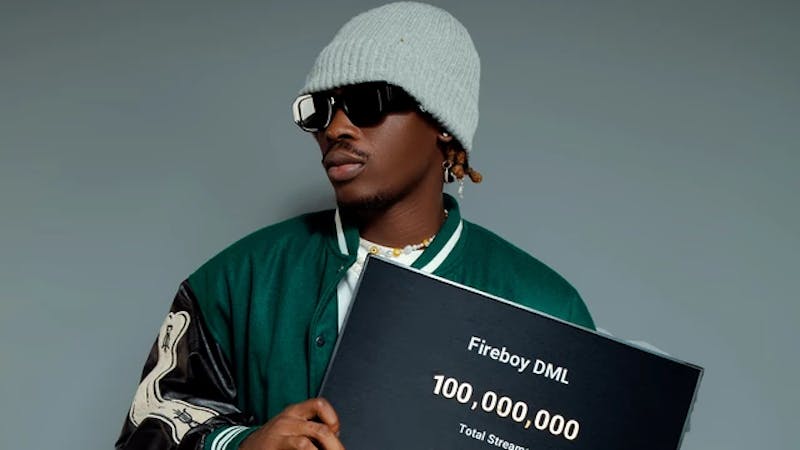 A lot has happened lately in the world of entertainment both locally and internationally. It's the end of another week; sit back and take a quick look at interesting stories that broke out during the week.
Annie and Tuface seem to have reconciled with each other.
1. Annie and Tuface Idibia all loved up
After a heated battle on the internet and voice note drama, Annie and Tuface were seen sharing a kiss in a video.
Dec 1st Annie Idibia posted a video on Instagram. showing her and Tuface all loved up. She posted with caption
"December...Let Love Lead The Way ... 💎Nkoyo is Ruffer geh ooo,"
Most fans took to the comments to appreciate the couple's lovey dovey video. There are speculations that the video.is a reconciliation stunt after online drama few months back.
Ini Edo has a child via surrogacy.
2. Ini Edo had a child through surrogacy
Nollywood star actress Ini Edo just welcomed a child via surrogacy. When asked who the father of her child is the 39-year-old said in an interview "I opted for a donor for me and my baby's peace of mind."
The actress who is divorced from her husband Philips Ehiagwina disclosed that she had her child last year but wanted to reveal her child to the public on her 1-year birthday. Ini Edo spoke about her determination to single-handedly raise the child and hinted at having more kids later on.
Wizkid named artist of the year by Apple Music.
3. Wizkid tops Apple music's end of the year list
The streaming music app compiled a list of top songs and albums in Nigeria.
Wizkid topped the chart for top artist and song for his album Made in Lagos and his music with Tems EssenceEssence.
The afrobeat singer was also named Artist of the year by Apple Music.
Fireboy hits 100million streams on Boomplay.
4. Fireboy hits 100 million streams on BoomPlay
The YBNL star has joined BoomPlay's Golden club list with over a 100million streams.
Olamide and Burna Boy are also a part of the Boomplag Golden club. Fireboy's "Laughter, tears and goosebumps," his 2019 album is his most streamed with 58million while Peru is topping the chart as his most-streamed single with 14.9 million streams.
In 2020 his sophomore album "Apollo" with instant hits like "Champion" and " Tattoo" earned about a 57million streams by 2021 for the Afropop singer. This new feat was the deal breaker for Fireboy to enter the Boomplay Golden club.
AMVCA calls for submissions.
5. AMVCA 8th edition calls for submissions
Ahead of its 8th edition, the African Magic Viewers Award has announced a call for submissions.
All filmmakers are expected to submit their films according to the awards' guidelines between December 3, 2021, and January 14, 2022.
According to the organisers, movies, made-for-television, or television series are eligible for entry to the AMVCA if they were broadcast, publicly screened or exhibited from December 1, 2019, to November 30 2021.
6. Alec Baldwin denies pulling the trigger in fatal "Rust" shooting
The fatal accident claimed the life of Ukrainian cinematographer Halyna Hutchins.
Since the incident, the Hollywood actor Baldwin had his first sit down interview with ABC, where he spoke about the tragic accident.
"I would never point a gun at anyone and pull a trigger at them. Never," he said amid tears.
Alec Baldwin claimed he had no idea how to live bullets got to the set.
This is Baldwin's first interview since the brief sit down with TMZ after the accident that caused the death of Halyna Hutchins and severe injuries to 48-year-old director Joel Souza.
. Red notice is the most watched movie on Netflix
7. Red notice is the most-watched movie on Netflix
Based on Netflix reports, "Red Notice" garnered 328.8 million viewing hours, breaking the previous record held by 2018s thriller "Bird Box", which had 282 million streaming hours.
The movie starred Gald Gadot, Ryan Reynold and Dwayne Johnson and debuted on the streaming site earlier this month.
Marvel Spiderman no way home breaks Avengers endgame record
8. Marvel Spiderman no way home breaks Avengers endgame record
In a cinema ticket presale Spiderman; No Way Home recorded the highest sales in 2 hours for the first day shattering the history of the 2019 Avengers record of $337million.
Tagged the most anticipated movie of the season, Spiderman' No way home," will open exclusively in theatres from Dec 17 2021.
Lady Gaga named Best Actress for role in House of Gucci.
9. Lady Gaga surprisingly wins award for film "House of Gucci"
On Friday, Dec 3rd Lady Gaga was named "Best Actress" by the New York Film Critics Circle for her character as Patrizia Reggiani. The latter famously hired a hitman to murder her ex-husband, Maurizio Gucci, in 1995.
Although popular opinions kick against her acting skills in the movie, the actress was still recognized enough to win an award.
Cardi B becomes Playboy entertainment director.
10. Cardi B becomes entertainment director for Playboy
On Thursday, Cardi B announced her new relationship with Playboy, "It is a dream come true to join the Playboy family officially,"

"I can't believe this is real. For as long as I can remember, I've felt connected to Playboy. It's truly the original platform for uncensored creativity, and I'm inspired by its incredible legacy of fighting for personal freedoms. I have so many ideas already — I can't wait!"

In her new role, the American rapper will oversee Playboy's artistic direction on digital editorials, activations, and upcoming co-branded apparel and sexual wellness products.

0