Top 5 Nigerian Entertainment CEOs dominating the film industry now
Recently, the Nigerian film Industry, Nollywood has caught the attention of the world via platforms such as Netflix, Amazon Prime and Disney.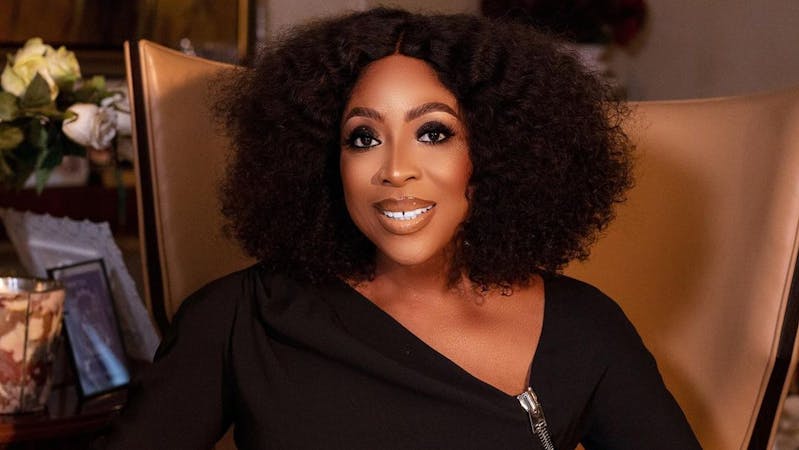 Globally and locally, entertainment has become an integral industry with one of the highest influx of creative talents. From actors, actresses, musicians, filmmakers, screenwriters, to radio and TV presenters the list is endless. 
However, after the music industry, Nigeria's film industry is the most lucrative.
It's no wonder that the Nigerian film industry is the second largest in the world after Bollywood with nearly $1 billion dollar as its net worth.
According to stats, Nigeria's film industry churns out a total of 2500 movies annually.
A significant part of the Arts, the Entertainment and Recreation Sector, Nollywood contributed 2.3% (NGN239biliion) to Nigeria's Gross Domestic Product (GDP) in 2016.
Perhaps it is the lucracy and evolving boom of the industry that has spurred these CEOs to establish multi-million naira film companies to cater for Nollywood's ever growing need for funding,  collaborations and talent management. I 
Here are the Top Nigerian Entertainment CEOs who are not just dominating the industry but putting the nation on the map globally by fostering international collaborations with power houses such as Netflix, Walt Disney and Hollywood.
Mo Abudu is the CEO of EbonyLife Studios
1. Mo Abudu of Ebony Life studios
Mosunmola Abudu, also known as Mo Abudu is the chief executive officer and founder of Ebony Life Studios.
Ebony Life studios is a world-class production company with several ties in the international entertainment scene.
The 57-year-old has been described by Forbes as "Africa's Most Successful Woman", and rated as one of the "25 Most Powerful Women in Global Television" by The Hollywood Reporter.
Born on 11 September 1964) the Nigerian Media Mogul, philanthropist, and former human resources management consultant, Mo Abudu began her media journey in 2006.
Before venturing into the entertainment space, Abudu toured other industries.
She started her professional career as a recruitment consultant in 1987 with the Atlas Recruitment Consultancy firm in the UK.
Later she moved to Starform Group in 1990,  returned to Nigeria in 1993, and was head-hunted by Arthur Andersen to head the Human Resources and Training for the oil giant, ExxonMobil.
A serial entrepreneur, Mo Abudu is also the founder of  Vic Lawrence & Associates Limited.
 After Mo had her feel with the corporate world, she resigned from her job with Exxon Mobil to create, produce and present Moments with Mo.
From moments with Mo, she founded her television station (Ebony Life Television) a network airing in more than 49 countries across Africa, including the UK and the Caribbean.
No Abudu is a leading authority in the entertainment industry
How Mo Abudu caught the world's attention with EbonyLife
However, before EbonyLife gained global recognition, Mo Abudu had struggled in an attempt to catch Hollywood's attention for years. But all her emails and calls for the partnership were snubbed.
According to Mo Abudu, the core of her vision for Ebony Life has always been for the world to hear African stories as told by Africans. Frustrated and angry, finally she got a call from Sony Pictures Television sales executive wanting to sell Abudu's network, EbonyLife TV.
That day marked the tipping point as Mo vehemently decided that she wasn't going to sell her station, the Sony executive listened and hooked her up with leads in Los Angeles, and in no time the two companies had formed a partnership and production alliance.
A few years later, EbonyLife has expanded its partnership with Sony, bagging a two-year first-look deal to develop scripted TV series. The deal has also produced about 20 film projects so far.
Over the years, after Sony Ebony life has worked with brands like, Disney and Netflix with notable productions which include: Desperate Housewives Africa in partnership with Disney, Sons Of The Caliphate, Castle & Castle, On the Real and The Governor.
EbonyLife TV transmitted its first broadcast on 1 July 2013 on Multichoice's DSTV Channel 165.  In less than 12 months since its activation, Ebony Life TV was contending with top channels on DSTV as the most-watched channel.
Abudu established the other arm of Ebony Life TV,  EbonyLife Films in 2014 with her first film as executive producer, Fifty (film). Two years later EbonyLife Films partnered with The ELFIKE Collective in 2016 to produce The Wedding Party.
The Wedding Party became one of Nigeria's highest-grossing movies ever. With an initial budget of N60 million naira, the film raked a whopping N 453,000,000 million nairas in the box office.
Mo also launched EbonyLife Place in December 2019 as Nigeria's first lifestyle and entertainment resort. It boasts unique features like EbonyLife Place, EbonyLife Cinemas, The White Orchid Hotel, Jinja, Túraká rooftop restaurant & bar, Jinja Garden & Poolside, The Victoria Hall, and The VVIP Lounges. It is situated on Victoria Island, Lagos.
The company also has a slate of film and series projects with Netflix. The first of these, human trafficking feature Òlòturé, premiered in October 2019.
Currently, Mo Abudu's expansive work has yielded a co-production deal with Jada Pinkett Smith and Will Smith's Westbrook Studios for at least two series and one film.
2. Charles Okpaleke of Play network studios
C.E.O, Charles Okpaleke is the charismatic, classy, and wealthy personality behind Nigeria's leading production company Playnetwork Studio. A businessman and film producer born March 14, 1983, Charles founded Playnetwork as a sports bar alongside his brothers Elvis and Jeffery in 2009.
Today Playnetworks has evolved into a Nigerian holding company housing over 15 successful businesses in entertainment, hospitality, and nightlife, and the Play Network Studios.
In an interview with Business Day, Charles described himself and co-founders as "extremely daring and dogged towards community building, impact and value exchange, above everything else, including profit."
His debut film, Living In Bondage: Breaking Free won seven awards at the Africa Magic Viewers' Choice Awards 2020, including the Best Movie (West Africa) and Best Overall Movie categories.
 Charles of Play as Charles Okpaleke is popularly known became the  Brand Influencer for the Remy Martin global 'One Life' campaign in 2016. That same year, he served as Chairman of the Rotary Club of Abuja, Nigeria.
In 12 short months, Charles was made the official ambassador for Cintron energy drink alongside award-winning actress Juliet Ibrahim in 2017.
The Play network has other remakes to their credit such as The Ahanna story, Nneka the pretty serpent, etc
LR Moses Babatope and Kene Okwuosa
3. Kene Okwuosa and Moses Babatope of Film one Studios
When co founders Kene Okwuosa and Moses Babatope "identified an under-reached market in Nigeria and an opportunity in people's craving for entertainment," the duo decided to rise up to the task in 2012.
Kene and Moses took loans to start the company and today Filmhouse is the largest cinema chain in West Africa and FilmOne distribution company.
Besides their cinema business that brings both local and foreign movies to its customers, the group has a production and distribution arm: FilmOne Entertainment. It has co-produced some of Nigeria's highest grossing movies, including Merry Men 1 and 2, The Set-Up, and The Wedding Party 1 and 2. FilmOne also works in partnership with Netflix and recently Disney.
Anyone would have imagined how these founders were able to pull this stunt with their company.
Kene Okwuosa has over 16 years' experience in Cinema Development, Operations management, Film Distribution and Production gained from several locations across the world including the UK, US and Nigeria. 
 Prior to Filmhouse and FilmOne, Kene was a founding employee and Head of Field Operations of Genesis Deluxe Cinemas (now Genesis Cinemas 2008 – 2011) and was responsible for the cinema chain's roll out to Port Harcourt and Enugu, Nigeria. 
Boasting of a sturdy background of film distribution Kene started out his professional career as a Team Member at Europe's Largest Cinema Chain Odeon Cinemas and quickly rose through the ranks to the position of Assistant General Manager before relocating to Nigeria in 2008.
4. Niyi Akinmolayan of  Anthill Productions
If there's one thing all Entertainment CEOs have in common is a vast experience portfolio in movie production and Niyi Akinmolayan is no exception.
A Nigerian film-maker, director and media consultant the 39year old Niyi is best known for directing the highest grossing Nigerian film of all time, The Wedding Party 2, which starred Banky Wellington, Adesua Etomi and Enyinna Nwigwe.
Wedding party 2  was a sequel to the equally successful film The Wedding Party (2016).
Niyi Akinmolayan, the founder and Creative Director of Anthill Productions, a media production facility founded in 2010; is behind Nollywood hits including Prophetess, Day of Destiny and Elevator Baby.
The filmmaker's 2014, directed Nigerian dance movie Make a Move which starred Ivie Okujaye, Tina Mba and Beverly Naya, was nominated for the 2015 Africa Magic Viewers Choice Awards for Best Movie (Drama).
In 2015, Akinmolayan was nominated for Best Director at the 2016 Nigeria Entertainment Awards for directing Out of Luck which featured Linda Ejiofor, Tope Tedela and Jide Kosoko.
In December 2016, Akinmolayan released a short film titled PlayThing, a 3D animated movie, which premiered at the FilmOne IMAX cinema in Lagos to rave reviews.
Niyi's 2017 movie, The Arbitration featuring O.C Ukeje and Adesua Etomi was screened at the Toronto International Film Festival.
5. Zulumoke Oyibo, Damola Ademola and Chinaza Onuzo of Inkblot
 Inkblot productions was founded by three industrious friends, Zulumoke Oyibo, Damola Ademola and Chinaza Onuzo.
The trio during their 10 year anniversary last year of inkblot revealed that the company was founded in a bid to preserve, restore and continue the iconic legacy for generations in the Nollywood industry.
To celebrate its outstanding success and fast ascension to the top ladder of Africa's leading production company, Amazon Prime Video, the global streaming service, closed a multi-year licensing agreement with Inkblot Studios.
Under the deal, Prime Video will have exclusive, worldwide distribution rights for the company's slate of theatrical releases from 2022. 
Inkblot has produced blockbuster movies, such as The Wedding Party Series, The New Money Series and The Set Up and Up North.