Can you remember these 4 Nigerian show hosts from way back?
Back in the early 2000s to 2010, when you hear the word tv show host, certain names always came to mind.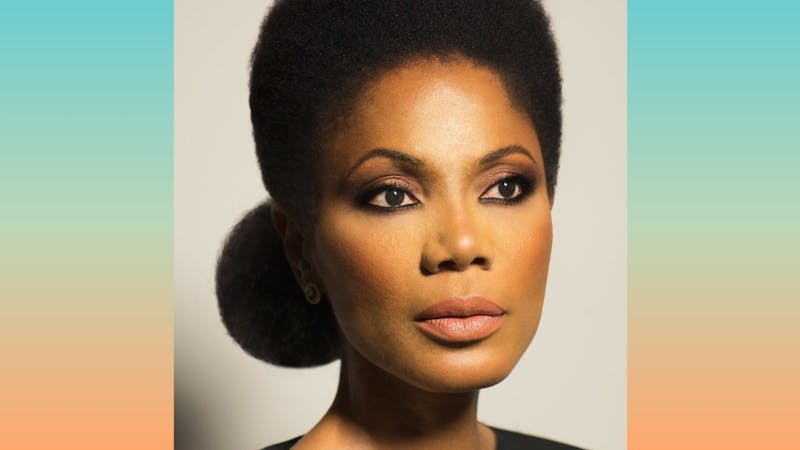 The TV show hosting business in the last 20 years has evolved and changed since its first iterations in 2000.
A show like "Who wants to be a millionaire"((WWTBAM))is a success because all talk shows depend on the host to set the tone and engage the audience.
And (WWTBAM)host, Frank Edoho nailed it with his witty sense of humour and wicked mind play tactics.
Frank Edoho is not the only Nigerian Talk show host who redefined the genre
With some offering comedy and humour and others providing thought-provoking conversations, these Nigerian show hosts set the pace for the future of the Nigerian show hosting genre, which everyone has come to love.
Before his fatherhood break from the industry, Gbadewonuola Olateju Oyelakin(aka Teju babyface) juggled Nigerian standup comedy, talk show hosting, producing and writing. 
The young faced Talk show host introduced a new genre of talking to the Nigerian TV space with The Teju Babyface Show in the year 2010-a show forged after the Ellen DeGeneres, Arsenio Hall, Benny Hill and The Tonight's Show
Tagged " King of talk" Teju babyface combined his hilarious persona with a hint of serious
After playing the lead role in Tade Ogidan's movie, "Diamond Ring", in 1999, Teju gained tremendous fame and popularity.
He also appeared in the Late Amaka Igwe's National TV series, Solitaire, in 2001, where he played the lead opposite Richard Mofe-Damijo once again. 
The Teju Babyface show has hosted King Sunny Ade, Ali Bab, Richard Mofe Damijo etc
In 2017 Teju Babyface was appointed a United Nations Sustainable Development Goals Ambassador for Nigeria.
Teju Babyface is married with twins to his wife, Tobi Banjoko.
Anyone familiar with the morning show, "A New Dawn with Funmi", will recall the light-skinned host, Funmi Iyanda, who spoke with a low grating rasp that held everyone's attention.
An enigma Olufunmilola Aduke Iyanda(Funmi Iyanda) was born on 27 July 1971).
An award-winning talk show host, broadcaster, journalist, and blogger, Funmi produced and hosted the popular talk show New Dawn with Funmi, which aired on the national network for over eight years.
Funmi was quickly the most trusted Nigerian alive for her ability to give form and voice to some of the day's most pressing issues. 
Gracing the screens every morning on weekdays speaking live on the national network with the broadest reach, Funmi Iyanda dished hot takes, viral news and trending issues long before they went by those terms.
More than a TV show host, Funmi's passion and genuine curiosity made guests unburden their minds whether they were politicians or doctors.
Her foray in tv hosting started after she began producing and presenting Good Morning Nigeria, a breakfast magazine television show. 
Later on, Funmi Iyanda anchored her first show, "MITV Live'' produced by Segun Odegbami and Tunde Kelani.  She later delved into sports journalism and worked on a documentary for the 2006 Africa Cup of Nations.
In 1999 Funmi covered the female Football World Cup, the All Africa Games in Zimbabwe, and the 2000 and 2004 Olympic Games in Sydney and Athens.
Currently, Funmi is the CEO of Ignite Media, a content-driven media organisation operating out of Lagos.
Frank Edoho
Frank Edoho seemed more like a model than a TV show host, with his godlike body and charming voice.
Every time the eloquent  TV show anchor said "Welcome to Who Wants To Be A Millionaire", it sent the live audience into an excited uproar.
The question and answer show" Who wants to be a millionaire " sponsored by MTN Nigeria was one of Nigeria's most-watched tv shows.
Suspense filled, Frank Edoho's mysterious presence ruffled the feathers of the most brilliant contestant. Edoho was famous for making the "hot seat" even hotter by probing and questioning the decision of contestants.
He anchored the WWTBAM show for 13 years, from 2004 – to 2017. 
49-year-old Frank is also a voice-over professional whose portfolio spans across top brands such as Vogue Fruit Juice, First City Monument Bank, Unilever Nigeria Plc, Elizade Toyota, etc.
The father of four worked as the presenter for a show initiated by Cross River State Broadcasting Corporation before moving to NTA (National Television Authority) Calabar, Channel 9, to anchor a Breakfast TV show.
Frank Edoho is currently married to Mrs Sandra Onyenucheya, and they have a son. He also has three children from his ex-wife, Katherine Obiang.
Recently Frank Edoho was announced as the host of the revamped 'Who wants to be a Millionaire,' making its comeback after a four-year hiatus.
Although no official date has been announced, the organisers have disclosed that the grand prize is N20 million to be won weekly, all year long.
Eloquent, vast and a formidable force are the perfect words to describe Mosunmola Abudu, popularly known as Mo Abudu.
Forbes describes her as one of "Africa's most successful women" and CNN as the "African Oprah.
Mo Abudu's audacious show, Moments with Mo, addressed pressing issues plaguing women and young girls. Moments with Mo airs across 49 African countries and on cable TV in the UK.
The 57-year-old executive producer and host has played host to many A list celebrities, governors, presidents, Nobel Laureates, including the US Secretary of State, Hilary Clinton and the managing director of IMF- Christine Lagarde.
 Mo Abudu's entrepreneurial insight gave birth to the hallmark of her career, Ebony Life TV. Launching EbonyLife TV made it the first black entertainment and lifestyle global network in 2013.
Over the years, Mo Abudu's stellar approach to media and work ethics has seen EbonyLife TV launch several new initiatives, including the Video-On-Demand (VoD) service, EbonyLife ON in Africa, three project deals with Sony Pictures Television and several partnerships with Netflix.