5 Richest celebrity couples in Nigeria
As of 2019 the entertainment industry in Nigeria brought in a revenue of 5.55 billion dollars according to statista. And several celebrities have amassed wealth in their career.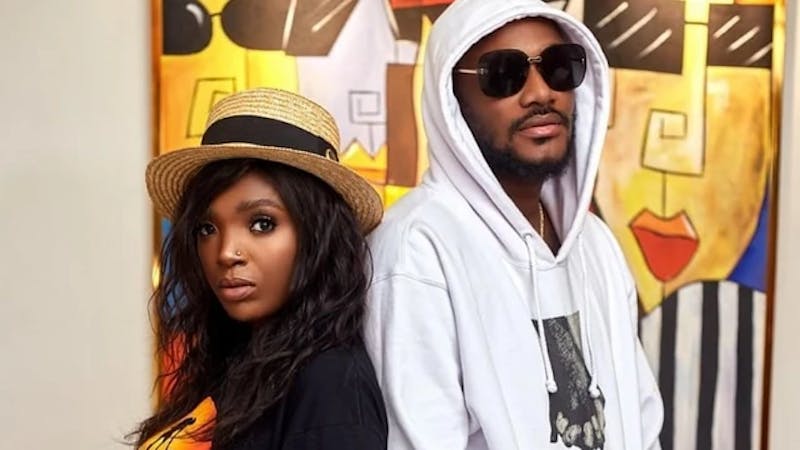 Who are the richest Nigerian celebrity couple?
Many Nigerian celebrities who are wealthy probably never marry average people. This is due to the affluence and authority that money gives and most of them prefer to marry someone who is in the same circle.
Some of the top celebrities on this list are artists, actors and businessmen and women, while a few have opted to marry people within their field others have found love outside uncharted territories.
Therefore Clacified compiled a list of 10 Nigerian celebrities who are filthy rich and their net worth, while providing details of their wealth collectively.
Without further ado let's take a look at the 5 Nigerian celebrities who are wealthy.
1. Joseph Yobo and Adaeze
Former Nigerian footballer Joseph Yobo and the former most beautiful girl in Nigeria Adaeze are some of the wealthiest celebrity couples in Nigeria.
The couple has been married for 9years and boasts of a lovely marriage relationship. 
Joseph Yobo was Nigeria's processional top football player, who later became the captain of Nigeria's national team till his retirement in 2014. 
Yobo's wife Adaeze after winning the title of the Most Beautiful Girl in Nigeria in 2008, proceeded to represent the country at the Miss World pageant that same year. 
Although the football captain has retired, Joseph Yobo still bagged some major deals that ensured a steady source of income for both couples. 
In 2019, along with Nollywood Actor and Singer, Falz, Femi Adebayo Salami, they bagged an endorsement deal with Food And Beverage Company In Nigeria, Trophy Lager.
Joseph Yobo and Adaeze are worth $51 million dollars combined.
Richard Mofe Damijo and Jumobi
2. Richard Mofe Damijo and Jumobi Adegbesan
Richard Mofe Damijo is a Nigerian actor and influencer who married the love of his life, former Africa Independent Television (AIT) presenter Jumobi Adegbesan in 2000.
The actor recently celebrated their 21 year marriage anniversary and his 60th birthday with fans, well wishes, and family. However this marriage witnessed challenges over the years based on alleged infidelity on both sides, but the love and stability in their marriage seem to be growing stronger by the day.
Richard is one of Nigeria's highest-paid actors based on his vast TV and acting experience as a veteran. Besides his earnings from movies, TV shows, politics, and brand endorsement deals, RMD is an entrepreneur and currently manages his own movie production company. His wife Jumobi also has a sturdy background in the media before she gave it up to cater for her kids.
The couple is worth $7.15million dollars combined. Jumobi has an estimated networth of $150,000 dollars while Richard Mofe has a whopping networth of $7 million dollars.
.
Omotola Jalade and Captain Matthew Ekeinde
3. Omotola Jalade and Matthew Ekeinde
Nollywood's number one pioneer screen goddess Omotola has been married to her teenage sweetheart Matthew Ekeinde for25 years. Omotola and Matthew have enjoyed a blissful marriage and are blessed with four beautiful kids.
Considering the controversies and scandals associated with celebrity life and marriage the Ekeinde's managed to stay out of trouble and public drama.
The couple has succeeded in building a fortune for themselves and their family. Omotola through her acting career has earned a spot on the list of richest Nollywood actresses.
Considered Africa's biggest box office actress, Omotola was listed among the highest-grossing movie stars one has ever heard of in 2015 by Yahoo.
With Matthew crushing milestones in the aviation industry, raking millions of naira, the Ekeinde's can be likened to celebrity power couples like Beyonce and Jayz of Nollywood.
The Captain also owns a tourist and entertainment center in Badagry, Aquatic Jungle Entertainment. Omotola and Captain Ekeinde have a combined net worth of $10million dollars.
Finke Akindele and JJ Skillz
4. Funke Akindele and JJC Skillz Bello
The power couple, filmmaker, and producer Funke Akindele and hubby JJC Skillz are also one of Nigeria's richest celebrity couples.
While Funke Akindele boasts of a thriving acting career in Nollywood especially with her recent box office hit record with Omoghetto the saga earned her the richest Nollywood actresses spot on Clacified.
JJC Skillz is an accomplished music producer whose career that was the foundation of his relationship with Funke Akindele.
The duo met on the set of the first episode of Jennifer's diary. 44year JJC has continually worked with his wife to amass a fortune. Last year Redbrick homes, the Developer of Amen Estate has partnered with Funke Akindele Bello and JJC Skillz, the Producers and Directors of Omo Ghetto 2.
The Bellos has an estimated net worth of $7million dollars
5. Tuface and Annie Idibia
Veteran music artist 2face Idibia and Annie Macaulay got married in Dubai on March 23, 2013, and both have two children. 2Baba is well-known as an accomplished musician and songwriter, but he is also an entrepreneur, a humanitarian, and a social activist. The couple is worth $25 million dollars combined.