Twist in the tale: Chris Brown leaks rape accuser's explicit
The alleged victim of rape, referred to as Jane Doe shared nude selfies with the American singer, Chris Brown.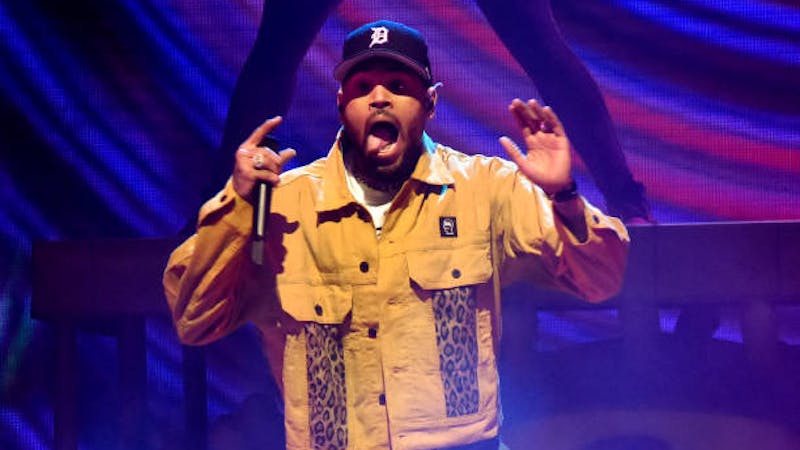 Earlier this year, Jan 27, 2022, American celebrity singer Chris Brown was accused of sexual assault by a woman who says he drugged and raped her on a yacht docked outside of Diddy's home in December 2020.
The matter had led to a 20 million dollar lawsuit against the singer, Chris Brown and following his domestic violence history investigations began on the issue.
Chris Brown who is exposing the woman who accused him of rape said that when the news of the alleged rape and lawsuit broke, he knew it was an attempt to extort him.
On Tuesday, he shared the voicemail he received from his alleged rape victim dated August 23, 2021. 
From the voicemail, the woman begged to see him again after he seemingly ignored her. She said that Brown was giving mixed signals and that she wanted to see him again.
In the audio clip which Brown posted on his Instagram story, Jane Doe revealed that she just wanted to get down with the RnB singer again.
She also admitted she was "high AF" and asked Brown if he had "E," an abbreviation for ecstasy.
The leaked voicemail has created holes in the initial allegation narration against the singer.
Also, the recent text messages reportedly acquired by Miami police have painted a different picture of the ongoing case.  According to reports, the woman (only identified as Jane Doe) began to insistently text the R&B singer just days after the alleged assault took place.
In the series of messages allegedly provided by the Miami police, the woman sent unsolicited nude selfies and told Brown he was the "best dick" she ever had.
 The messages also revealed that he(Chris) suggested the woman get a "Plan B to prevent a possible pregnancy'' to which she said, "Oh shit ok I will." Brown replied, "I didn't bust inside ya…just was hella faded so I wanted to be sure."
Days after not hearing back from Chris Brown, the woman told him she got a new number after packing up and moving to Los Angeles.
She then repeatedly tried to hook up with Brown at least four more times over the last year.
Nearly 9 months after their Miami Dock encounter the woman sent a message about how much she was missing the singer "Missing u (sic)," 
She went on to talk lewdly to the father of three(Chris) about wanting to get intimate with him again.
"U [sic] were honestly the best —- I've had lol I just want it again. Why are you playing with meee [sic] lol."
The woman is reportedly a professional choreographer, dancer, model, and musical artist.
She filed a $20 million lawsuit against Chris Brown in January. She said Brown went from being "friendly" with her to attacking her within minutes.
In legal documents, the woman reportedly claims that Chris "drugged" her before taking her to a bedroom where he repeatedly raped her till he was done.
Brown addressed the media and rape accuser for trying to destroy his reputation for money said;
"No more dragging me through the mud, clearly you can all see the(cap)
The singer has plans to take legal action against the woman saying " You don't play with people's lives like that."
In light of the recent development in the case, Jane Doe's 20 million dollar lawsuit has fallen apart.
Clacified will keep you updated as the story unfolds.