Ubi Franklin gives marriage advise on Twitter
Baby daddy to four women, Ubi Franklin has something to say about the realities of marriage.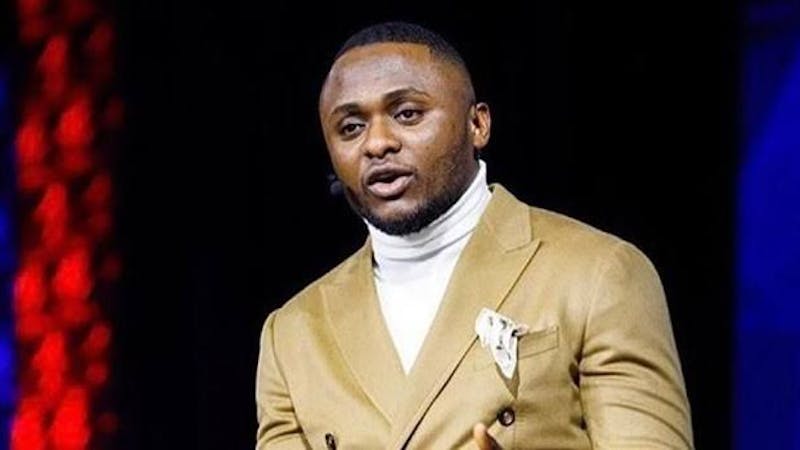 Media mogul Ubi Franklin, baby daddy to Sandra Iheuwa and three other women shared his two cents about marriages that people don't know.
On  Thursday, January 20, 2022, the music celebrity in several tweets revealed that people don't need to dwell so much on getting married.
"If you go on your knees to engage a woman and she needs people to shout "say yes" before she takes the ring y'all not there yet. We need to understand that from experience, we sometimes date to satisfy our immediate need, not necessarily material things(money) No," he tweeted.
"Marriage is not a most, some stories you hear about marriage these days you will understand we need to sort some fundamental problems that are left unsaid. Some people don't even know why they get married; some want attention on their wedding day. It's deeper."
Franklin's post sparked several reactions as some Twitter users slammed his advice, telling him to focus on his life while others encouraged him to find love.
Ubi Franklin was married briefly to Nollywood actress Lilian Esoro but they split up in 2021.
Lillian and Ubi had an extravagant wedding ceremony in 2015 with many celebrities in attendance. Surprisingly, the marriage only lasted a year, before rumors of a crisis in their marriage began to spread.
The duo cut ties in 2016, but the court annulled their divorce. stating, "they were being childish."
However, they finalized their divorce process in 2021. Ubi Franklin and Lilian Esoro share a son named Jayden together.
Aside from Lilian Esoro Ubi's ex-wife, Ubi Franklin has 3 other baby mamas.
Ubi Franklin is a father of four children from four different women.
Ubi Franklin's baby mamas
Ubi shares his first child, Zaneta, with Jennifer, his first baby mama he impregnated in 2016.
His second baby mama is a South African called Nicole Siyo, abd they have a son, Shiloh.
 Sandra Iheuwa is his third baby mama, and they have a daughter, Ariella, together.
All together, Ubi Franklin has 4 children, namely, Zenata, Jason, Shiloh, Ariella.
Also, Ubi has had several clashes with his baby mamas in the past.
In 2020 Nicola Siyo, the second baby mama, dragged Ubi on social media for not being there for their son, Shiloh, since he was born in April 2019.
The South-African-based baby mama said, "The Instagram daddy of the decade @ubifranklintriplemg tell me, have you ever met this Shiloh you are busy posting? Do you know he is turning one? The public image does not raise children."
In December 2021, Sandra Iheuwa called out Ubi on social media for not providing child support.
The 35-year-old Sandra, in some lengthy posts, said Ubi could not be reaping where he didn't sow.
She also referred to Ubi as a mere "sperm donor." She accused Ubi of neglecting their child's responsibilities as a father.
Many have wondered how Ubi has managed to keep up with financial child support after consistent baby mama dragging online.
Ubi Franklin is a Nigerian music artist, manager, politician, entrepreneur, TV show host, and the founder of Made Men Music Group (Triple MG).
Ubi Franklin is also the founder of several start-ups like Instant Ryde, Instant PickUp, Instant Apartment, which cuts across various industries.
Before he established his record label, Ubi Franklin worked as an assistant to Julius Agwu. He went on to work with his brother in Intern as an Assistant Production Manager. He has worked with A-list celebrities like AY Makun, Iyanya and gained his ground on showbiz promotion in Nigeria.
Speculations are also flying that Ubi's tweets were fueled by the recent crisis in his fourth baby mama's marriage.
Ubi Franklin is currently single.