Will Smith might lose Netflix and Sony Projects after Oscars slap
Will Smith's controversy with Chris Rock may be taking a huge toll on his career as an actor.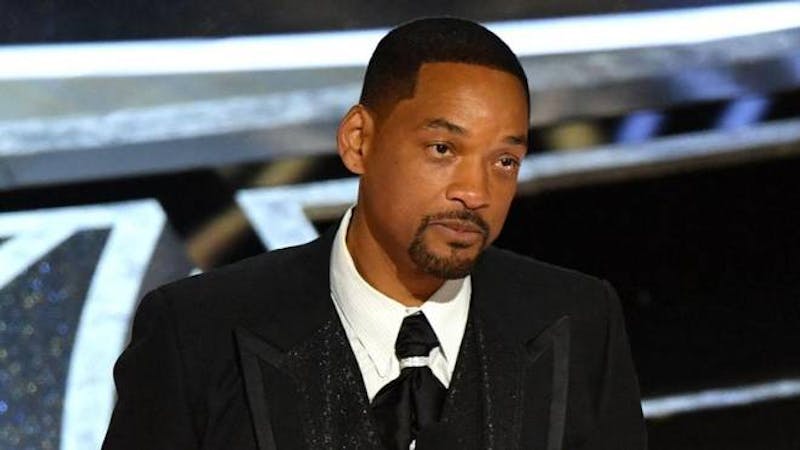 Netflix and Sony have stepped away from the proposed collaboration with Will Smith after Will acted in an unprofessional manner at this year's Oscars. 
Smith had slapped Rock in the face on March 27 after the comedian joked  about Jada Pinkett's shaved head — which is due to the hair-loss condition alopecia.
The Hollywood Reporter is saying that, initially, Netflix had envisioned a fast-paced comedy movie called Fast and Loose in which the 53-year-old was originally billed to shoot the movie for the streaming giant. However, sources at the company revealed that much to their dismay, Netflix has gone on record saying that they are contemplating on continuing with Smith in the lead role or replacing him.
Sony has not yet announced whether it will go ahead with the fourth installment of its Bad Boys franchise;The slave drama "Emancipation," made for Apple+, has already been completed, Page Six reported. In fact Hollywood Reporter says that Smith received 40 pages of the movie's script before the Oscars.
Following the incident at the Oscars, where Smith behaved in a way that was deemed to be inappropriate , news emerged that Sony Pictures may also choose to drop Smith from the film. 
The Academy has also indicated that they may consider expelling Smith following his outburst at the ceremony, but this past Friday (April 1), Smith resigned from the Academy of Motion Pictures Arts & Sciences.
Will Smith and Wife, Jada Pinkett(the butt of Chris Rock's joke, that led to Will Smith's outburst)
"The list of those I have hurt is long and includes Chris, his family, many of my dear friends and loved ones, all those in attendance, and global audiences at home," he said in the statement.
Will Smith's recent controversy has put a stint in his career and reputation as one of the highest paid actors in Hollywood. Especially as his annual earnings typically vary each year, with one year's salary ranging from $40 to $80 million although it's rumored that Smith earns almost $45 million in any given year.
In 2021, Forbes reported that the Hollywood star made approximately half of his previous year's earnings by posting clips on Instagram, YouTube, Snapchat and TikTok.
Als in November 2021, Will Smith played a man who in real life rose from an impoverished childhood to become the proud father of two of the greatest tennis players of all time. A veteran actor, Smith was reportedly paid up to $40 million for taking on this challenge and bringing a new energy to the role.
Many may wonder why Will Smith's story is of interest to the world, however over the years, we have seen several celebrities rise and fall. And yes, today the mainstream media talks about such stories more than it used to in the past.
There are times when these celebs get overwhelmed by their own fame. They feel that they should be taken seriously by their fans as professionals because their job requires them to display maturity and be reliable on-screen.
One way of ensuring that one keeps control over oneself is by having a spokesperson who will represent him at events like an awards show for instance.
This is why it was probably in Will Smith's best interest to have had a trustworthy person handling his affairs on the night of the 2022 Oscars - Will Smith might lose Netflix and Sony Projects after Oscars slap Rock was becoming too critical of Smith's wife Jada Pinkett's bald head. Hence Smith lost his temper and shocked everyone at the Oscars.