Yoruba star actress, Kemi Afolabi opens up on battle with lupus
"My Doctor told me I have 5years to live" the Nollywood actress tearfully disclosed during a chat with Chude Jideonwo.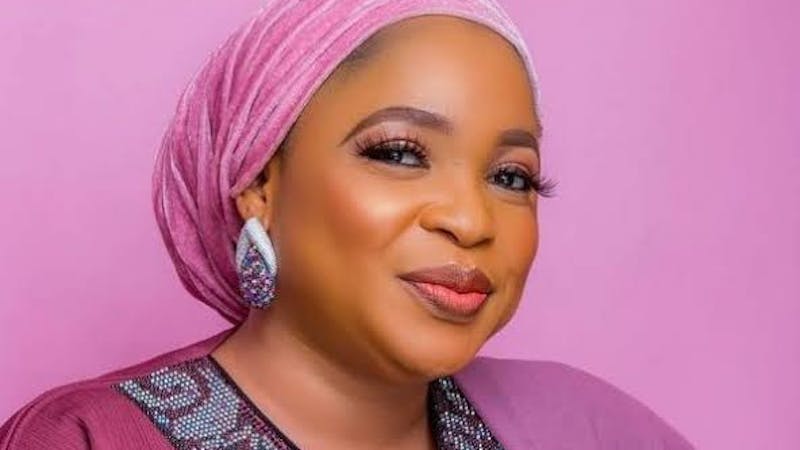 On Thursday, March 10, 2022, popular Nigerian actress Kemi Afolabi known for her versatile acting skills revealed shocking news about her health.
The light-skinned actress said that she has just five years to live according to her doctor's report which she has used one year.
Kemi Afolabi disclosed the heartbreaking news during her interview with Chude Jideonwo. revealed that she has just five years to live. folabi added that she has a serious condition that is an incurable ailment called Lupus.
"I have lupus. It's not curable. You just have to take medications for the rest of your life," she said.
Afolabi quoted her doctor as saying, "Make sure you are with your loved ones. At least, you still have up to five years."
A leading indigenous actress Kemi Afolabi noted that she paid N1.2m on treatment yet it did not work as she continually cried in pain.
It would be recalled that in January last year the actress(Afolabi)revealed how she had written her will after the lupus diagnosis.
In her words, she said "I wrote my will and booked a space with an ebony vault this year 2021 but God showed me how faithful he is despite my unfaithfulness," she wrote.
According to Kemi God has been mindful of her.
"Who am I that God is so mindful of my existence? Me ordinary sand? That was a toss around from my private hospital to LASUTH, to Army barracks hospital WAEC and finally LUTH where I spent over three months!"
Although Kemi Afolabi is a popular Yoruba Nollywood actress only ardent fans of the Yoruba movie industry will be familiar. L.et's delve a bit into the pretty-faced actress Kemi.
Yoruba actress Kemi Afolabi
Who is Kemi Afolabi?
For anyone who is a Yoruba movie buff, Kemi Afolabi is a known face that constantly starts as either the lead actress or supporting actress.
More than an actress, the 43-year-old is a scriptwriter, movie director, and producer. Kemi Afolabi is the CEO of a production company called 'Kass and Dee Entertainment.
Born on April 28, 1978, as the first child of three children in Lagos State, Afolabi is originally from Ogun State and a graduate with a degree in Law from the University of Lagos, Akoka, Lagos State.
However, Kemi didn't know that her life's work will reflect other things.
Kemi Afolabi's career
Kemi Afolabi stumbled into the acting career after she got an invitation from the students of the Department of Creative Arts to join them in their theatre production during her final-year days at the University of Lagos. The call prompted her to go into acting full-time after her graduation.
Making her acting debut in the movie 'Alagba' and rose to prominence after starring in movies like 'Obinrin Ale (2009), 'Oreke Mulero' (2006), and 'Omo Pupa' (2008)
The Yoruba movie actress is married to Mr. Wale Adesipe and her marriage is blessed with a girl child, Darasimi Adesipe who was born in the United Kingdom. .
Kemi and Wale, her husband reportedly met at a friend's engagement ceremony in Ibadan over a decade ago and started their love affair from there.
Following the news of Afolabi's ailment, the actress has decided to spend more time with her family
Kemi Afolabi's ailment lupus is an inflammatory disease caused by the immune system's attack on its tissues.
Lupus can affect the joints, skin, kidneys, blood cells, brain, heart, and lungs. Right now there is no known cause of lupus and the disease is incurable.