Eedris drags Charlie Boy: "You betrayed me for N70M"
Nigerian veteran rapper, Eedris Abdulkareem blasts singer, and activist, Charley boy over the infamous brawl of 2004 with 50cent.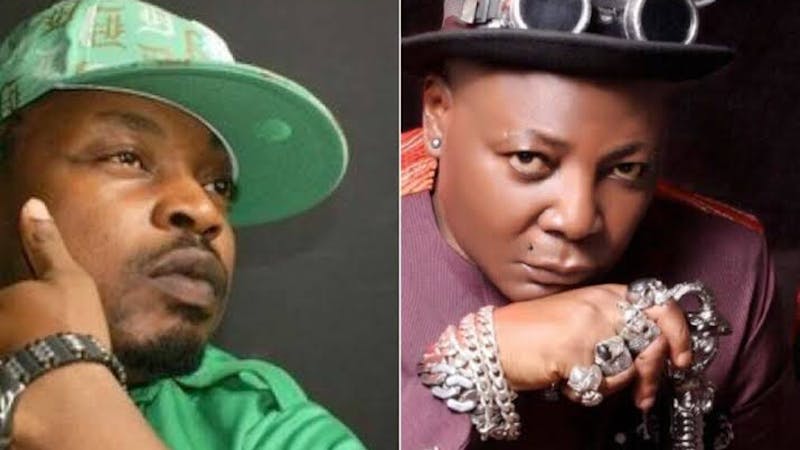 Nigerian rapper Eedris Abdulkareem and music veteran Charlie boy are at loggerheads over an issue that happened in 2004 with 50 cent.
Charly Boy shared a writeup on his Instagram page about the incident.
The veteran singer recounted how significant he was to the American rapper's quick exit from the country.
In his writeup he called Eedris an "ungrateful son" who didn't appreciate all his efforts.
"The people wey know dis story go tell you say, after I show 50 Cent's people craze, I made dem leave Nigeria dat day back to the states, forgetting the rest of their Nigerian tour," he had said.
"For beating my ungrateful son Edris I drove dem back to America. Nigerian Breweries head scatter, dem come arrange package the IG of police, I was locked up in police cell for almost 1 month. Sometimes in Life, the people dat you fight for fight you back out of their ignorance."
The "Jaga" Jaga" crooner unable to curtail his anger released a series of posts saying.
"Shut up, you collected 70million from Nigerian breweries to blackmail me, you also collected the evidence of the attack by 50 Cent and Gunit from DJ Tee who recorded everything that happened in the plane on that faithful day,"he wrote.he wrote.
The rapper went on to warn Charly boy to stop trying to take glory for what he didn't do.
Eedris released a video where he further narrated what transpired at the time.
Eedris and 50 cent had am ugly clash in 2004.
What happened between Eedris and 50 cent in 2004?
In 2004, Eedris Abulkareem made the headlines over his controversial brawl with American rapper, Curtis Jackson popularly known as 50 Cent. Many believe that after the incident with 50 cent Eedris's music career took a downward turn in Nigeria.
However, in October 2020 a member of the G unit opened up in a video that went viral of what transpired on the plane.
According to Yung Buck, although he couldn't recall the artiste's name but clearly remembered how he was while standing against the whole crew when asked to vacate first class seat for 50cent.
He said the rapper was approached by security and walked off the plane. However, that was not the end of it.
Young Buck said after the Nigerian rapper was walked off, he made some calls and suddenly there was an individual walking towards the plane on the runway.
Young Buck said he had never seen a rapper so powerful and he kept wondering who he was.
In a reaction to the video Eedris recounted his own side of the story.
In an Instagram live chat with Samklef, in 2020 he narrated what actually transpired, reiterating that Charley Boy betrayed him.
 "Charley Boy went to meet Nigerian Breweries, he told them that 'Una know say una don dey mess up tey tey'. Charly Boy collected money from Nigerian Breweries to blacklist me with the media. The next day they said Eedris Abdulkareem slapped 50 cent.
"Don't blame the Nigerian media, they are hungry people. People were begging Nigerian Breweries to be on that show for N50,000, for N200,000. I am the first artiste that started charging N3m per show. I stood my ground because everything wasn't about the money. It was about the future of Africa and the future of Nigerian music. When we met years later, 50cent  told one of his guys that if he was in my shoes, he would have done the same thing. I don't listen to any stupid Nigerian youth", he said.
After the infamous incident in 2004, Eedris Abdulkareem apologized 50 Cent on stage at the KORA Awards in Abuja in 2007.