Yvonne Orji: The Igbo American making waves in Hollywood
If you are a fan of the comedy drama series "Insecured" then you should know the character Molly, a corporate attorney who has career success but difficulty with dating men.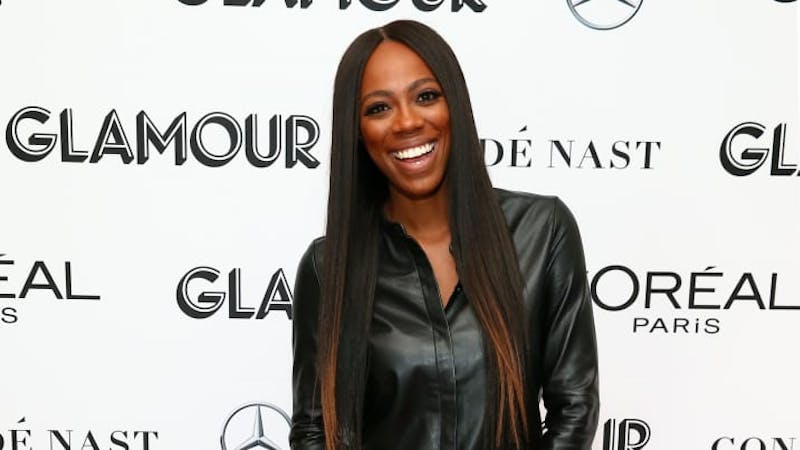 Yvonne Orji plays the character Molly who is friends with Issa Rae in the series(Insecure) is a combination of beauty and brains. Armed with a strong Igbo background, Orji has managed to stay driven and determined to become one of Hollywood's finest talent.
Yvonne's Biography
Born 2nd December 1983, Yvonne Anuli Orji is a Nigerian-American actress from Port Harcourt, Rivers State.
Based in the United States of America with her family, Yvonne is an actress and comedian who grew up in Laurel, Maryland.
She had her high school education in Lititz, Pennsylvania, where she attended Linden Hall. Orji was rounding up her B. In George Washington University, all hands were on deck to push her to study courses that would provide white-collar jobs.
However, Orji had other plans for herself; she moved to New York city in 2009 to pursue her dream to become a comedian.
6years later, Yvonne was making her acting debut in the series "Insecure" for her character "Molly"; all of this was achieved without an agent or any solid acting experience.
Yvonne Orji is a Nigerian-American actress.
By 2021, Orji was well on her way to starting a development project on Disney+ titled First Gen, produced by Oprah Winfrey and David Oyelowo.
The thirty minutes show is based on Orji's personal experiences growing up as a Nigerian immigrant in America. As a child, she's caught between trying to honor her parents and culture while simultaneously trying to assimilate to American life.
Her other acting credits include "A Black Lady Sketch Show" and "Jane the Virgin" as well as the 2018 comedy film "Night School." 
She will next be seen in the Amazon special "Yearly Departed" and will voice the Netflix animated series "My Dad the Bounty Hunter."
The Nigerian-American actress has starred in several movies and earned herself a Primetime Emmy Awards nomination for Outstanding Supporting Actress in Comedy Series in the film " Insecure."
In 2020 Yvonne released her humorous self-help book "Bamboozled by Jesus: How God Tricked Me Into the Life of My Dreams." 
As a published author, Yvonne embodies all of her life experiences and pours it into her book.
Personal Life
In an interview with American voices, Orji disclosed that her family emigrated to the U.S when she was 6 years old.
Criticized for her heavy Nigerian accent by white folks, she often felt out of place. The last and only girl of four children, Yvonne fought for her spot in American entertainment industry.
Orji disclosed how she convinced her parents to take a chance on her with comedy. She said she encouraged them to give her eight years to make a name for herself in the entertainment industry.
Yvonne Orji and ex boyfriend Emmanuel Acho.
In May 2018, she announced her relationship with Emmanuel Acho, former linebacker for the Philadelphia Eagles NFL team.
After a little over one year, the actress disclosed that their relationship had ended on her her Jesus & Jollof podcast with co-host Luvvie Ajayi during their Valentine's Day episode in 2019.
A staunch believer in the faith, Orji said "I am…newly single," she said.
"But before you you start saying 'O, oh ayaaaa. Nooooo!' Guys, hey. You see me? I'm happy. I'm actually so happy," she continued.
"I just have to say, the reason I am so good and so happy is because I know how God works.
Yvonne Orji is single and has said that she will practice celibacy till she's married.
Yvonne's net worth
The actress is worth $700,000 and is projected to be worth $1million in a few years time.