I'm obsessed with my wife - Actor Bolanle Ninalowo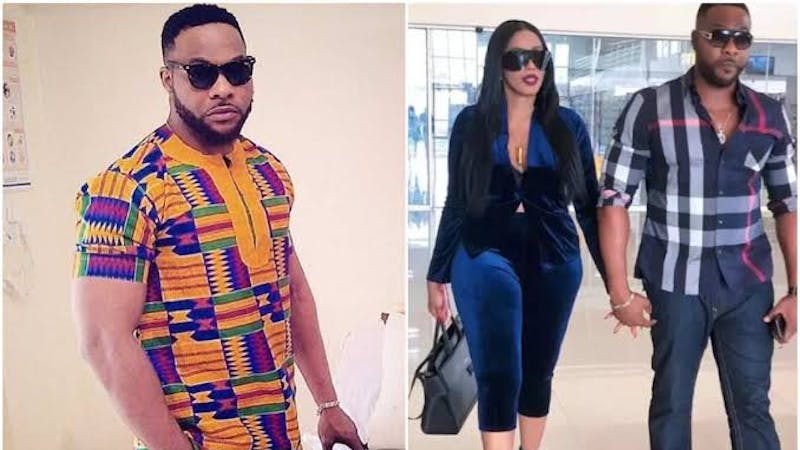 Popular Nollywood Actor, Bolanle Ninalowo who has been hailed by many for always showing off his wife and children, has said he is obsessed with his wife, Bunmi Ninalowo.
Bolanle Ninalowo notable for his hulky physique and 'six-packs' keeps awing people with his display of love for his family via his social media pages.
In an interview with Saturday Beats, actor Bolanle Ninalowo asserted that he is obsessed with Bunmi Ninalowo, his beautiful wife.
"I am blessed, and I don't forget that it is a privilege to have what I have. Our love story is not that of a rich man that met a beautiful girl.
"We have been together for 16 years and have come a long way. We have been through so much. I had always imagined being successful in the entertainment industry and having a beautiful wife by my side.
"She is quite an introvert. We are practically two opposite people that complement each other well. Before I became a celebrity, I used to show off my wife.
"She looks like my mother, and I had always prayed to marry a woman that looks like her. I have messed up so much in the past, and I figured I could rewrite my own story.
"I am fortunate to have got a second chance, so I am just living my dreams. I am not living to impress anybody", Ninalowo said.
Actor Bolanle Ninalowo further added that his life had never been a bed of roses as he only rose from grass to grace after making many mistakes.
"I wrote the book, 'Shame to Fame' to share my story with the world and inspire people. I have been through a lot, and I am glad I made it.
"Seeing how God had helped me, I felt it was my responsibility to share my testimony with the world so that people could see the result of hard work.
"I was very vulnerable while writing the book, and I believe it makes for an interesting read. It talks about my mistakes, failures and successes.
"It is important for people to understand that we are not victims of circumstances but victims of our decisions", Ninalowo said.