Amazing!! Ikorodu Bois recreate Money Heist (La Casa De Papel)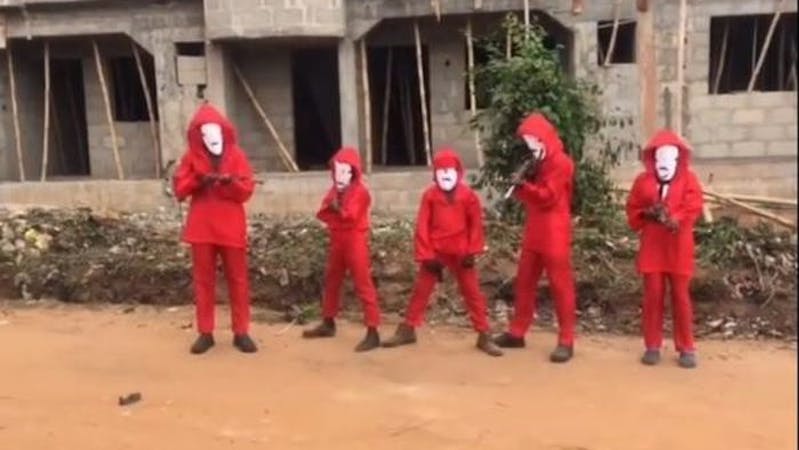 The social media has gone wild with the new creativity coming from popular Instagram mimickers, "Ikorodu Bois". They did a fantastic job in recreating the famous movie series "Money Heist" also known as "La Casa De Papel".
The young boys did an excellent job using the right camera angles, capturing the emotions and every detail of the clip such that they got lots of positive comments from Nigerians who tagged their works as "amazing" and "impressive".
La Casa De Papel (Money Heist) Part 4 movie characters
The recreated video which was uploaded on Twitter had @netflix, and @lacasadepapel tagged to it. The Spanish actor Alvaro Antonio Garcia Morte who acted the role of "El Professor" in the movie heaped praises on the boys.
He said, "What an amazing job!!! Congrats!! Thanks a lot for this. You are all the very best".
@lacasadepapel also responded to the video saying to the boys, "Welcome to the gang".
The famous movie series has its fans anxiously awaiting the season 5 and 6 which are likely to be released in 2021.