'Assurance turns to endurance' - Nigerians react as Davido welcomes another baby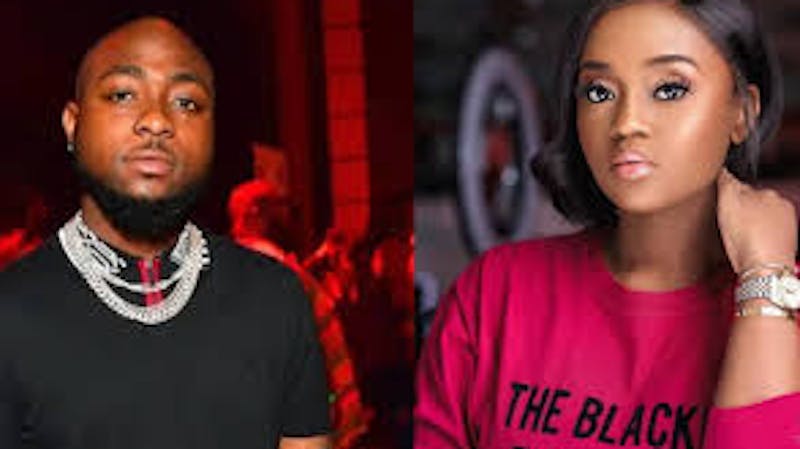 Davido and his fiancee, Chioma are currently trending on social media and Twitter users are giving their takes on the turnout of events as reports have it that Davido has welcomed his fourth child from another baby mama.
On Monday, 8th of June, 2020, reports circulated widely that Nigerian singer, Davido welcomed the 4th child with the fourth woman.
This alleged new development left a lot of people disappointed and surprised because of the singer's relationship with Chioma, his fiancee.
Davido and Chioma kissing romantically
GistMerchant an Instagram blog announced that the singer's latest baby mama is one Larissa Yasmin Lorenco A.K.A Larissa London, a UK-based makeup artist born and raised in Angola.
It has been claimed that the makeup artist has been in Davido's life since 2017 as they shared a photo of the singer with Cardi B in 2017 which features her in the background.
It was also reported Larissa welcomed the singer's 4th child, a son in March of 2020, and went off social media when the rumour initially started but has now returned.
GistMerchant went on to state that the singer is currently denying the baby and has blocked Larissa, so she has no access to him, as he is trying to save face with his fiancee, Chioma.
Larissa Yasmin, UK based makeup artist
Some Nigerians slammed Davido while some slammed Chioma for staying despite what.
See some reactions below:
"This Chioma assurance 2020 is becoming endurance 2020. I hope there's "insurance, 2021."
"I wonder why people are surprised about Davido getting a child from another woman after the Chioma assurance noise. Before Chioma, Mama Imade was there, if she thought that she's going to be the only one, she's dreaming. The broom wey dem use whip Mama Imade still dey back of the door."
"Davido where is the assurance you promised Chioma? If the rumour is true, that means aren't loyal. Chioma suppose sue you for that."
"I hope this Davido news is not true. He can't be cheating on Chioma after chivido and assurance2020. Chioma deserves better. You see this male gender; They will disgrace you."
"But Chioma not finishing up her degree because of a man will still be forever funny to me. How do you abandon your degree for a man?"