Bachelorette's Hannah Brown helps rescue man after rafting accident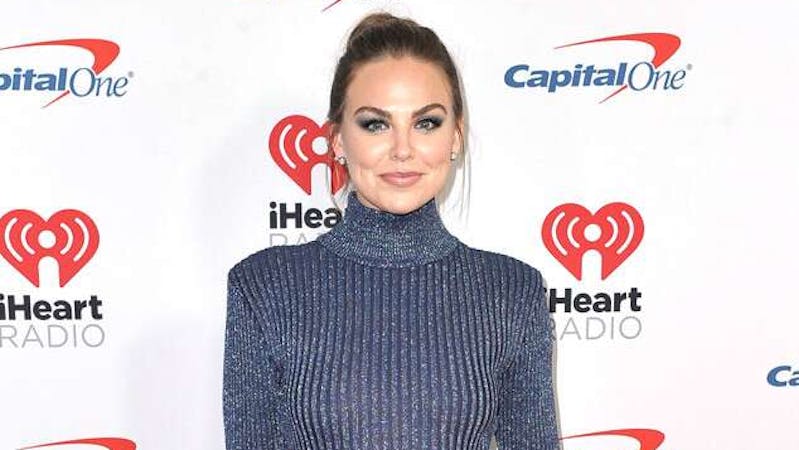 Bachelorette star, Hannah Brown reportedly helped pull out a man from a rafting accident when she was out with her family at Ocoee Paddleboarding and Watersports in Tennessee over the weekend.
While out on the river with her family, they had come across the man whose raft had flipped over and she came to his rescue.
A twitter user @quintnugget wrote on her twitter page, "How fun Hannah Brown saved my boyfriend from drowning in the Ocoee River today". She later added the Bachelorette star is strong as she helped pull her boyfriend out of the water.
"She was on the river with us our raft flipped, and her and her family were on the trip with us. She ended up pulling my bf onto their raft after the current took him. I didn't know who she was, but her mom said she had just won DWTS and that she was the bachelorette!"
The woman further explained, "I was being dramatic when I said drowning. He wasn't suffocating or anything just being taken downstream, and she pulled him onto their raft!"
@quintnugget later posted footage of Hannah helping the man on her social media page on Monday morning. "@hannahbrown rescues my boyfriend from the Ocoee River!" the caption read.
"Y'all asked for it. Here it is! To clarify @miltonsangabriel93 was not literally drowning (I'm prone to being dramatic) but most of us did get beat up by rocks in the river after we flipped. IT. WAS. AWESOME", the post read.
Hannah's brother, Patrick Brown, also took to his Instagram account over the weekend to share pictures from the trip. "Took on the rapids with the fam jam! I got to relive my lifeguard days, and Hannah thinks she's a part of the Coast Guard now...#rescuemission", he wrote alongside the family photos.