BBNaija 2020: Ozo wins head of house games, picks Dorothy as deputy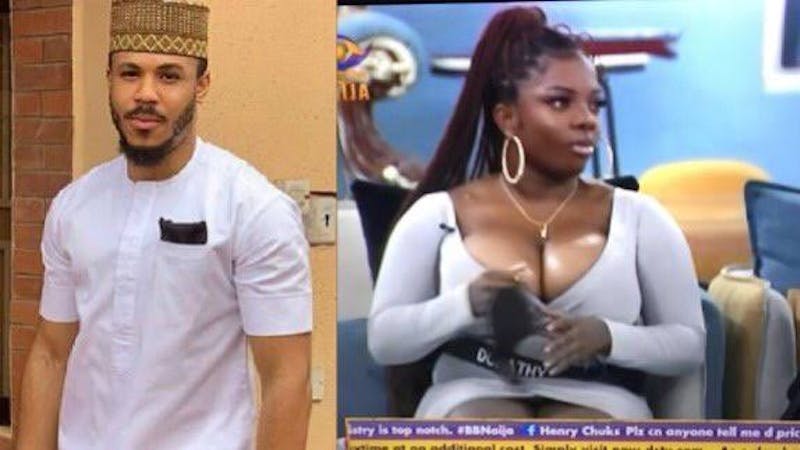 The BBNaija lockdown season has Ozo emerge the official first male head of the house following his unrivalled win at the Monday HOH games.
Ozo's win came in the third week of the show. Surprisingly, unlike the past two wins by Nengi and Lucy respectively, his victory came with no ties as he alone was able to play the game to the end.
Viewers and fans were excited and happy he won; however, more percentage of people were also interested in knowing who he would pick as his deputy.
The anticipation doesn't come as a surprise considering the fact that Ozo has found himself in a position where he is stuck between two female favourites in the house, Nengi and Dorothy.
Over the past few weeks, Ozo has attested to having a friendship bond with Dorothy but finds himself attracted to Nengi.
On the part of the females, it's all glaring that both are attracted to him as well. However, while Dorothy has been free with him, offering friendship, Nengi seems to be playing games. It is still quite unclear what's going on between the two (Nengi and Ozo).
However, last night, Ozo seemed to choose his friendship with Dorothy over Nengi when he nominated her as his deputy. This unsurprisingly, made viewers reel with excitement with some making jest of Nengi.
Read the reaction of people on social media to the recent development.
Some fans are of the notion that Nengi has been full of herself and is playing games with the male housemates. Who knows what she is up to, after all, it's all a game.
Viewers were however disappointed with Ozo when he went to apologize to Nengi for not choosing her after he chose Dorothy. Some saw his move as that of an indecisive man and said he owed Nengi no explanation for whoever he picks.
The head of house and deputy positions confer on the bearers the immunity from the week's eviction. It also means the duo will enjoy the luxuries of the HOH lounge.