Big Brother Naija 2020 housemate, Katrina acquires a new multi-million naira house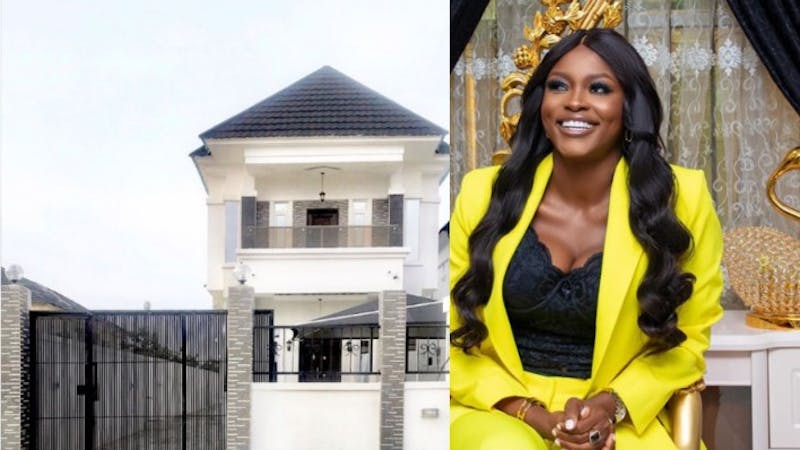 One of the 2020 BBNaija lockdown housemates, Katrina (Ka3na) just recently bought for herself a beautiful multi-million naira duplex.
The BBNaija star, Katrina got evicted from the show during the early stages. Katrina gained popularity from the BBNaija show and was tagged the first female housemate in the season five reality TV Show to have sex under the prying eyes of viewers.
Katrina's sexcapade partner in the show was Praise. The video of the intimate moment between the two went viral online. However, after her eviction, Katrina had said she didn't have sex with Praise. They only made out she said.
The news of Katrina's newly purchased house would most likely come as a shock to many as no one anticipated this move from her.
BBNaija Katrina announcing her new house on social media (Instagram) said, "It now feels much like home now having my Lila 'miss.jones.13 with me. Who wants a tour of my home??"
Peep Katrina's new house in the picture.
BBNaija Katrina's newly purchased house
Congratulations to BBnaija Ka3na on her newly purchased house