BBNaija's Ella under attack by fellow housemates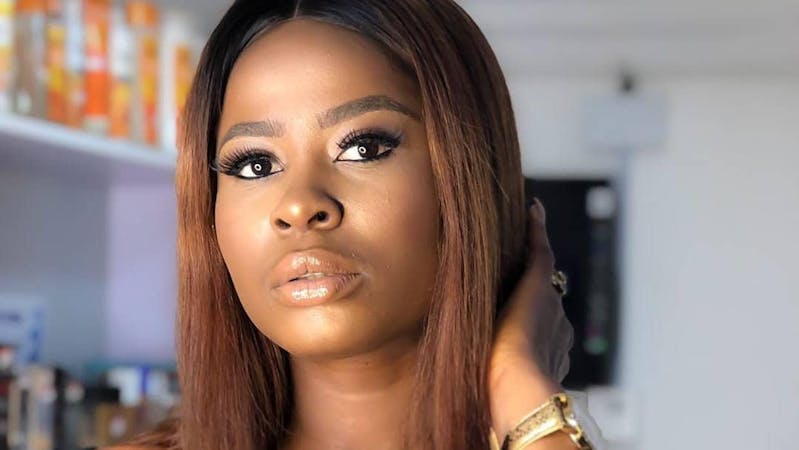 Last night's big brother Naija 'Pepper Dem' reunion show which featured Mercy, Venita, Ella, Ike, Diane, Kim Oprah, Sir Dee, Jackye and Joe, was filled with drama and name-calling.
Former housemate, Ella Nnabuchi came under severe attack last night as her fellow ex-housemates called her out for using her mum's illness to make them look bad.
The other housemates revealed that Ella got money from some of them and still went public and begged for money, making them all look bad, as people kept asking why she was begging when the housemates could help.
Venita Akpofure in particular, was specific about the issue as she called Ella out, saying she suspects strongly that she is very deceitful.
"Ella pulled what I will call a publicity stunt; she made every single one of us look bad. I strongly suspect that she is very deceitful, and bipolar possibly" Venita said.
BBNaija winner, Mercy Eke during the reunion asked Ella if she does drug and what exactly she does with her money.
"What do you do with your resources, do you do drugs?"
Ella replied; "I use my resources to take care of my mum."
She went on to reveal why she put Ella up for eviction in the house and slammed her for wanting her man Ike, and also wanting to be close to her.
According to Mercy, "You wanted me, and you wanted my man, it was so obvious, you can't eat your cake and have it, it's either me or Ike."
BBNaija winner, Mercy Eke
Self-acclaimed highest paid Nigerian sex therapist, Jaruma also reacted to the issue, explaining how she gave Ella a total sum of N2.1 million.
Jaruma, who aided Ella out with N600,000 when she made a cry out over her mother's health, revealed she gave Ella another N1.5 million after she cried out to her on needing the sum of 700 thousand nairas for her house rent.
She then alleged that instead of using it for her rent, Ella lavished the money in 24 hours.
Jaruma shared the receipts of the money she has invested in Ella as a piece of evidence.
Jaruma's receipt as evidence
"Put all your sentiments & emotions aside! Look at it from a LOGICAL perspective!
Jaruma's words carry weight. Therefore I HAVE TO SAY IT AS IT IS no matter who is involved…! Ella got contributions from housemates, she got another 600k & another 1.5M yet a boutique still called her out for owing 50k..!!!
As the helper, you'll feel so sad what will then happen if you give her capital to build her life? NO INSULTS OR ABUSIVE WORDS PLEASE…!!!!" Jaruma wrote.