Biggie advises Laycon on his feelings for Erica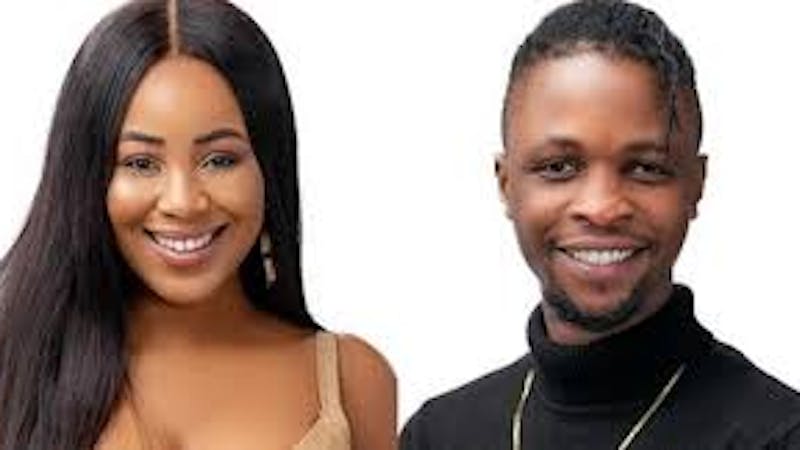 Big Brother on Thursday advised BBNaija Lockdown housemate, Laycon, on how to deal with his feelings towards female housemate Erica.
The brilliant and smart Laycon suddenly developed feelings for Erica, but it was quite unfortunate as Erica isn't into him but a fellow housemate and a billionaire's son Kiddwaya.
Erica and Kiddwaya of BBNaija feeding each other
Laycon after holding the feelings within for a while mustered the courage to let Erica know how he feels about her as earlier advised by Bright.
It was an unfortunate and emotional incident for Laycon as Erica made it clear that she is physically attracted to Kiddwaya, and just mentally attracted to him.
Erica then left Laycon to return to Kiddwaya.
However, in the dairy section, Biggie told Laycon to have respect for his fellow housemate's decision.
Laycon's Diary Session:
"Hello, Big Brother. Thank you, Big Brother. Well, I'm feeling a lot of emotions.
I feel sad and optimistic. Well, I'm attracted to a Housemate, but she is only attracted to me mentally not physically, so I'm sad about that.
"Can I get advice from the housemate I'm attracted to in the house?", Laycon asked Biggie
Biggie said: "Laycon, matters of the heart could be fickle and at the end of the day you need to respect your housemate's decision or perhaps follow the friendship and if not then you need to be honest."
The moment Laycon professes his love to Erica
Praise speaking to Laycon on Thursday night also advised him to move on and focus on the game.
"I know you like her, but you need to move on from Erica because she is with Kiddwaya.
"You don't know what will happen later in the show. I know it will be very hard, especially in this house but you should try, you don't know if you will stay longer than her.
She might be gone very soon, but you need to move on," Praise told Laycon.