#EndSARS: Buhari's aide attacks Wizkid for calling Buhari an "Old man"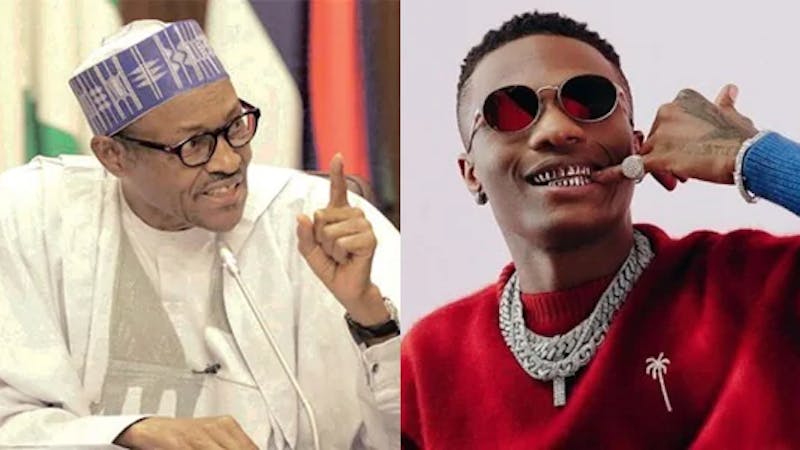 Top Nigerian celebrities, including Wizkid, have lent their voices to the #EndSARS movement. In the midst of this, Wizkid and the Special Assistant to the President, Lauretta Onochie were seen exchanging words on Twitter.
Wizkid, a few days ago called out the President, Muhammadu Buhari referring to him as an "old man" and demanded that he should do something about the Special Anti-Robbery Squad (SARS) killing people in his country.
President Muhammadu Buhari had made a tweet where he wished the US President, Donald Trump and his wife quick recovery from COVID-19.
"I wish US President, Donald Trump and his wife, Melania quick and full recovery from Covid-19", the post on the official page of the Nigerian President said.
Wizkid, quoting the President's tweet said, "Donald Trump is not your business! Old man! Police/SARS still killing Nigerian youth on a daily! Do something! Nothing concern u for America! Face your country!!"
That tweet alone from the Nigerian music icon added more heat to the social media platform which was already blazing with different #EndSARS hashtags.
It seemed Wizkid blew the minds of many Nigerians with that tweet. He had been an ardent supporter of #EndSARS and have advocated through many posts on social media that the activities of this arm of the Nigerian Police Force, SARS be eliminated.
Just at the point when Wizkid was being praised for his bravery by a greater number of Nigerians online, the Special Assistant to the President, Lauretta Onochie took to her official Twitter account to criticise how Wizkid addressed President Buhari.
Lauretta Onochie, the Special Assistant to the President, Muhammadu Buhari called Wizkid a "Dumbkid" for referring to Buhari as an "old man".
Lauretta Onochie said that what Wizkid exhibited wreaks of insensitivity, ignorance and childishness, adding that he (Wizkid) is a "dumbkid" and not a "whizkid".
Lauretta Onochie's post read thus, " It is not disrespectful to call anyone old. It's the way and manner Ayo Balogun addressed the president that leaves a sour taste in the mouth.
"He exhibited crass ignorance, insensitivity and childishness. But hey, he's a #DumbkidNotWhizKid. When he grows up, he might learn respect".
Wizkid didn't ignore the tweet even though he wasn't tagged to it. The young artiste went ahead to quote the tweet by Lauretta Onochie saying that he wasn't wrong for calling President Buhari an old man as he (Buhari) is 77 years.
He added that she (Onochie) should be ashamed if that is all she has to say. "Shame on you!! I am a father and age has nothing to do with demanding for better governance in my country!!" his quoted tweet read in part.
While few Nigerians attacked Wizkid for his comments and tweets saying he has no respect for the elderly, many more were on his side as they praised him for being brave enough to stand up to the leaders and make his voice to be heard.