"I am running for president of the United States" - Kanye West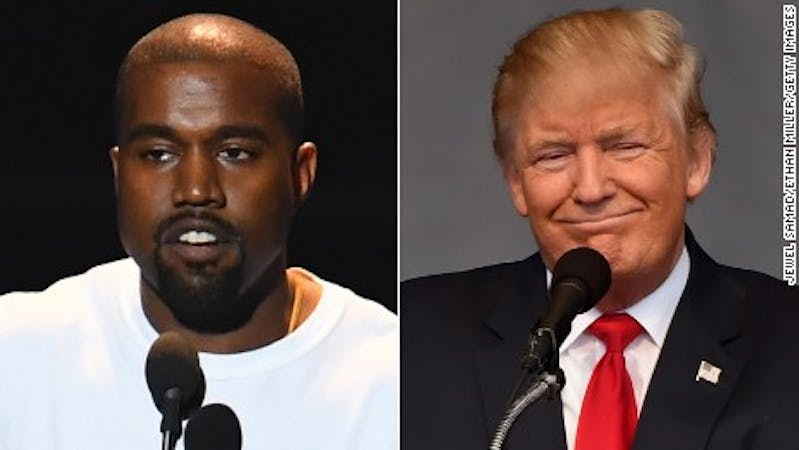 Kanye West announced that he has the intention to run for the president in the 2020 U.S. election. It's an obvious challenge to go against President Trump.
He made the announcement via a Tweet on his Twitter page where he wrote, "We must realize the promise of America by trusting God, unifying our vision and building our future. I am running for the president of the United States! #2020VISION".
He tweeted this just few days after teasing his latest song, "Wash Us in the Blood" which is expected to appear in his forthcoming album, "God's country".
Some fans in reaction to the tweet from the music star and business mogul tweeted their support. However, with the election only about four months away, it doesn't seem Kanye has the intention of actually running g for the president.
Each candidate would be mandated to register with the Federal Election Commission and present a campaign platform. Besides, he has already missed the deadline for filing as an independent candidate in many states.
Regardless of all these, he still had a recognizable endorsement as the CEO of Tesla, Elon Musk responded to the tweet saying, "You have my full support!"
His wife, Kim Kardashian West, quoted and retweeted his announcement with an American flag. This recent announcement from West won't be the first time he is bringing up the talk about running for the US president.
He first hinted that he would run for president at the 2015 MTV Video Music Awards. In his acceptance speech for the Video Vanguard Award, he said he would run in 2020. However, in January 2019, he tweeted "2024", instead.
West over the past few years has gained and lost fans because he supported Trump. He was seen regularly tweeting his admiration for the president.
However, things seem to have changed after the George Floyd incident, which led to the Black Lives Matter movement as well as protests against police brutality.