'Introducing The Kujus' set to hit the cinema on November 27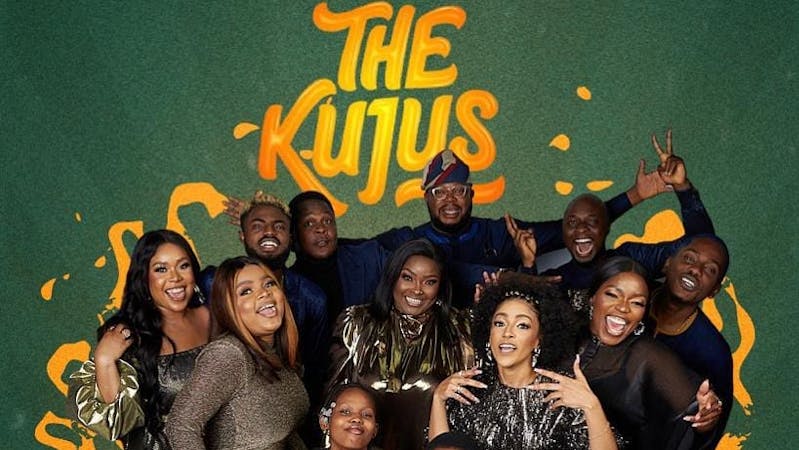 Here is another one fresh one from the oven - "Introducing The Kujus", staring Bisola Aiyeola, Timini Egbuson and other talented actors is set to hit the cinema on November 27.
The blockbuster movie, 'Introducing The Kujus' promises to take one through a jolly and comic ride to the ancient city of Badagry.
Introducing The Kujus is the first cinema release by TMPL Motion Pictures following the lockdown occasioned by the coronavirus pandemic.
The thrilling movie is distributed by FilmOne and is soon arriving all cinemas across Nigeria from Friday, November 27, 2020.
Introducing The Kujus is set in the history-rich border town of Badagry. It stars many of Nollywood favourites such as Timini Egbuson, Bisola Aiyeola, Femi Jacobs, Bimbo Ademoye and of course, the eccentric comedian and skit maker, MC Lively!
Other acts in Introducing the Kujus include Ronke Odusanya, Mimi Onalaja and Kunle Remi.
The comical Introducing the Kujus which brings more highlights to the famous Badagry town is directed by the acclaimed filmmaker, Biodun Stephen.
Bisola Aiyeola, the co-producer of the comical movie, "Introducing The Kujus"
The producer of this blockbuster movie is the award-winning Nollywood actress, Bisola Aiyeola and Winifred Okpapi. It has Adeoluwa Owu as the Director of photography.
Introducing The Kujus promises to take the movie fans through a journey with the Kuju siblings who were tricked by their youngest sister into visiting hometown (Badagry) for their late mother's memorial.
The producer, Bisola Aiyeola speaking about Introducing The Kujus expressed her anticipation at having her first produced movie hit the cinemas.
"For me, this is a Christmas gift to my family, and I really cannot wait for everyone to enjoy the ITK experience. This is the first time your girl, Bisola Aiyeola, is co-producing a movie. I'm excited and anxious at the same time.
"It was a whole new experience for me- one that I cherish greatly. I hope my excitement for this special movie will allow me to sleep in the days leading to release", Bisola said.