It's very risky to love a guy like me – Kiddwaya warns Erica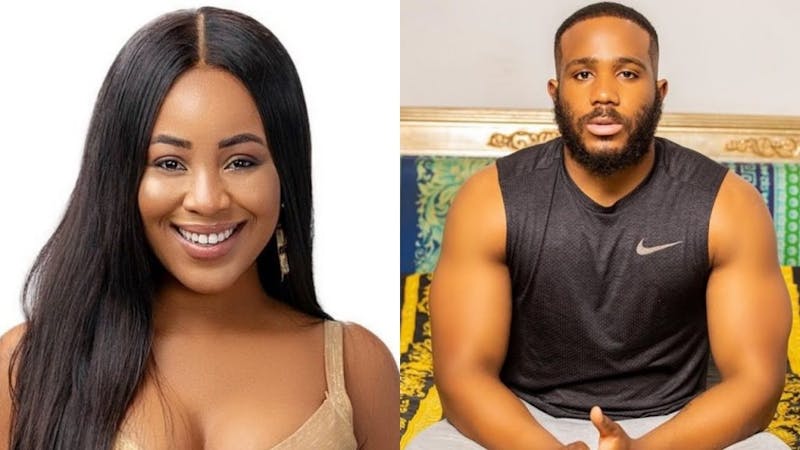 Kiddwaya, during his private discussion with Erica, his lover warned her of the dangers of dating a guy like him.
According to Kiddwaya, he is a busy person and that he may not have time for her after the show." I just think loving a guy like me is a bit so risky."
When Erica demanded an explanation, Kidd added, "I'm all over the place."
Erica equally told Kidd that she would be busy too and both of them have their different lives to live.
She said the love would be based on trust, which unfortunately she doesn't have for Kidd.
"I'll be busy too. I have my own life. You have yours. I can only love you if I trust you,"
When Kiddwaya inquired to know if Erica loves him, Erica responded negatively by saying no. "Then you don't love me. I want you to do what you want," Kidd said.
Erica and Kiddwaya are the most popular couple in the lockdown house, and they do not hide how they feel for each other.
However, Kiddwaya has been giving Erica red light as regards their love and relationship. Kiddwaya lately advises Erica on how to get a good man outside the house.
Nigerians were indeed concerned about the advice as they feel Kiddwaya is indirectly suggesting to her not to hold on to him as he may leave her outside the big brother house.
Kiddwaya equally told Ebuka the host of the show in the presence of Erica that he has no feelings for Erica but they just like making out and having fun with each other.
Meanwhile, it is very unfortunate as the Erica girl has failed to understand and read the handwriting on the wall.
All these never stopped Erica from making out with him. Do you expect Kiddwaya, as a guy will not reject such a free gorgeous offer?
And some Nigerians are like ''When? When will Erica ever have sense?" All hope isn't lost because a fool at 40 they say is a fool forever and she isn't 40 yet.