'Joining Man United is the best choice I made in 2020' - DJ Cuppy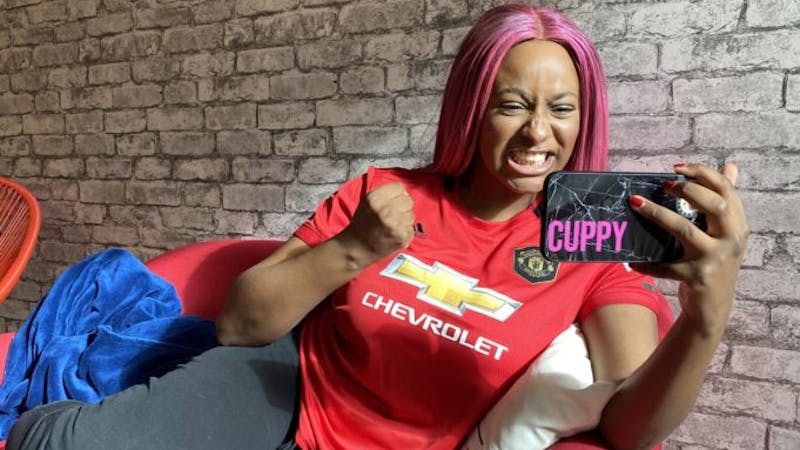 Florence Ifeoluwa Otedola, daughter of billionaire and business mogul, Femi Otedola who is known by stage name DJ Cuppy, has stated that the best decision she has made thus far in the year, 2020 is joining Manchester United.
Manchester United finished third in the Premier League, and fans all over the world are excited that they qualified for the Champions League. Daughter of Billionaire Businessman, Cuppy is also not left out in the excitement.
Cuppy is way too excited that her new club, Manchester United qualified for the Champions League after beating Leicester City, while Arsenal her formal club finished 8th.
She took to her official page on the microblogging platform, Twitter, to join several fans in celebrating the latest feat of the famous football club, Manchester United.
DJ Cuppy's post was accompanied by a photo in which she was spotted posing with her official club jersey.
Reacting to the post, Some of her followers who are also fans of the same club were spotted joining the celebration in her comment section.
Some of the Man United fans asserted that Cuppy is the one that brought luck to the club.
Other followers who support different football clubs were also seen throwing shades at the post shared by the entertainer.
"Worst decision, you just don't know it yet. Don't worry next season you will be cruising with your Jollof rice in Europa League round of 32", one said.
"Your headache oo. We all are featuring in UCL, and you are on that spot due to higher goals than Chelsea. Celebrate jeje; it's been a while since you played in UCL."
"So your song is not even the best decision you made in 2020, even you know", another wrote.