Kemi makes another contradictory statement about Nnamdi Kanu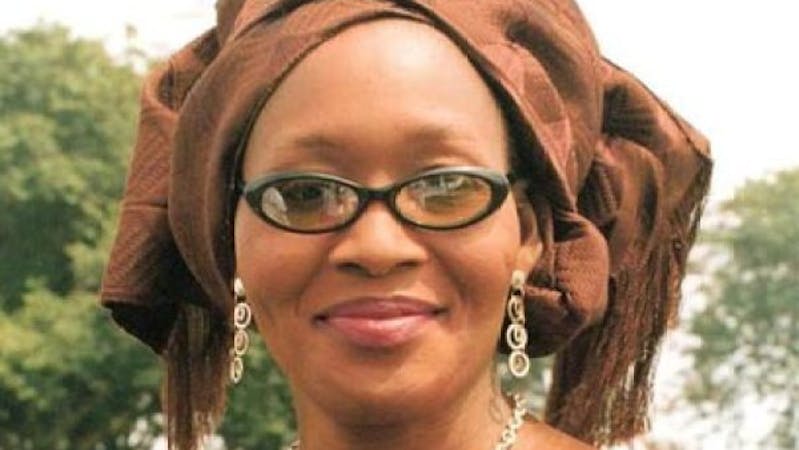 The controversial Nigerian Journalist Kemi Olunloyo has made another controversial statement about the IPOB leader Nnamdi Kanu.
She took to her twitter handle to proclaim that Nnamdi Kanu is dead and has been buried in Italy.
The controversial journalist earlier claimed that the leader of IPOB is dead and cremated in Italy.
However, she refuted her claim that Mr Nnamdi Kanu is alive and healthy. She asserted that her brother has spoken with him and Kanu is in good shape.
At the early hours of today, Kemi who earlier said Mr Nnamdi Kanu is alive and healthy has revealed via twitter that he is dead and buried.
The statement has sparked arguments and debates on twitter. The question in the mouth of many Nigerians are, Is Kemi a psychopath, which journalist makes a contradictory post on the same issue?
Many have asked her to apologise to the IPOB group for such a scandalous claim.
Despite series of agitation from twitter users over such news, Kemii still maintains that the leader of the IPOB did pass away in an Italian hospital and whoever is broadcasting is an impostor meant to keep IPOB together.
"I was briefed by a top military defence dept source that Nnamdi Kanu did pass away in an Italian hospital as reported.
I was also told that whoever is broadcasting is an impostor meant to keep IPOB together.
The Italian Hospital source also confirmed it.
Kanu's Twitter account @MaziNnamdiKanu is not verified but being run by IPOB Spokesman Emma Powerful who is yet to issue a statement on Kanu's reported death.
On trying to authenticate the story last week, I was trolled by IPOB on Facebook/Twitter. @PoliceNG contacted me on that."
"Kanu continued to feed false information on Buhari being dead calling him Jubril of Sudan; he met with Sowore and FFK the very same Yorubas he demeaned. I contacted FFK when I first heard of the death.
He said Kanu was alive and well when they spoke. What happened after?
Kanu's wife is in the UK and is reportedly angry at IPOB Spokesmen for "covering her husband's death up" and not announcing.
I asked my defence dept source if they will announce, they said in due course. Meanwhile a double is on air on his program. I have asked for a live video.
Nobody knows where the double is broadcasting from. IPOB continues to be a nuisance and reportedly working on who will head the terror group next or if Biafra will be achieved. #RIPNnamdiKanu"
Nnamdi Kanu, the leader of the indigenous people of Biafra
Kemi via twitter also revealed that a popular politician would make a shocking revelation over his COVID-19 statues; meanwhile, till date, no announcement was made.
The controversial journalist had made revelations that later turned out to be valid until recently when she started sparking heats on twitter over unconfirmed and controversial news.
The question has been if she does this for fame, to be on every cover of media page or for money.
Meanwhile, some have answered it to be a psychological issue that the journalist has been battling with that tends to generate such a nonsensical claim.