Linda Ikeji named in HushPuppi transaction as she marks 40th birthday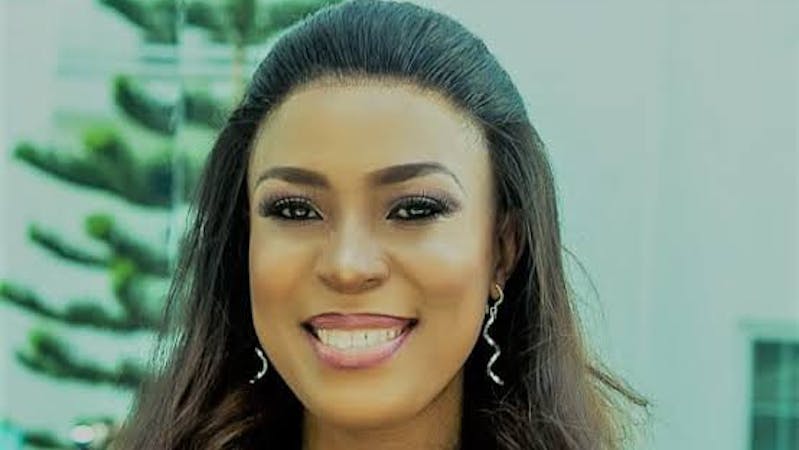 Popular Twitter journalist, Kemi Olunloyo has again released a premium gist about famous Nigerian blogger, Linda Ikeji just as she celebrates her 40th birthday.
Kemi alleged that the popular cyber fraudster, HushPuppi had named Linda Ikeji in his transactions.
Linda Ikeji, on Saturday 19 of September had celebrated her birthday in a grand style. She had spoilt herself with 85 pairs of designer shoes and 40 designer bags.
It didn't end there, Linda went ahead to order for herself, a 2020 Range Rover Autobiography which all got social media users talking.
Linda Ikeji launches a new 2020 Range Rover Autobiography to celebrate her 40th celebration
Many applauded her show of self-love on her birthday saying, it is good to enjoy your own money.
Linda, in an excited post about her newly acquired 2020 Range Rover Autobiograghy, said, "Oh dear, here we go again!. And last but definitely not the least of my birthday presents to myself is the 2020 Range Rover Autobiography.
"Ordered and on da way! Can't wait to meet my new baby. I love my life, I swear! I definitely know I'm one of the lucky ones and I don't take it for granted.
"Remember ladies, there's nothing sexier than a woman with her own money. May God continue to bless the works of your hands", she added.
According to Linda, she had planned on buying 40 shoes only but seeing that there were too many beautiful shoes, she had continued shopping until she purchased up to 85 shoes.
Not long after Linda made the posts celebrating her birthday, Kemi Olunloyo with the Twitter handle @KemiOlunloye had taken to her Twitter account to post that HushPuppi named Linda Ikeji in his transactions and that FBI are circling her house every month.
In the post which seems to have been pulled down on from her page, Kemi went ahead to wish Linda Ikeji a happy '42nd' birthday, instead of '40th' birthday.
Kemi Olunloye further advised Linda Ikeji to hire an international lawyer while she celebrates her "industry age."
Kemi Olunloye's implicating post about HushPuppi naming Linda Ikeji in his transactions
It is noteworthy to say that this isn't the first time that Kemi Olunloye would be attacking Linda Ikeji or making sly comments about her.
Around December 2019, the journalist, Kemi, had an altercation with a social media user who compared her assets with that of Linda Ikeji while belittling her.
Kemi in reaction to that had revealed that Linda is only living in past glory and Regina Daniel's husband, Ned Nwoko had bought Linda a Bentley.
Kemi Olunloye, the journalist that made the implicating post about Linda Ikeji
Kemi Olunloye again came for Linda Ikeji when she made a post on Twitter saying "LINDA DOESN'T HAVE IT ALL. Her son has an identity crisis.
"She stole Jeremi's used condom according to SDK and did IVF. Lied about a surrogate pregnancy, her wealth doesn't exist".
Meanwhile, in June 2020, Kemi had made another implicating post on Twitter where she wrote, "#BREAKING From @PoliceNG IGP's office, a popular female Nigerian blogger is being investigated for financial and cybercrime laws.
"I viewed the internal filing documents, and it seems that the blogger was using Instagram ads to move and launder money via her blog. Details later".
Many Nigerians under the Tweet had asserted that the blogger Kemi was referring to was Linda Ikeji.
Kemi Olunloye has clearly been on the neck and case of the popular blogger, Linda Ikeji but could there be an iota of truth in her revelations? Let's keep fingers crossed.