Racism is "alive and well everywhere" - Adele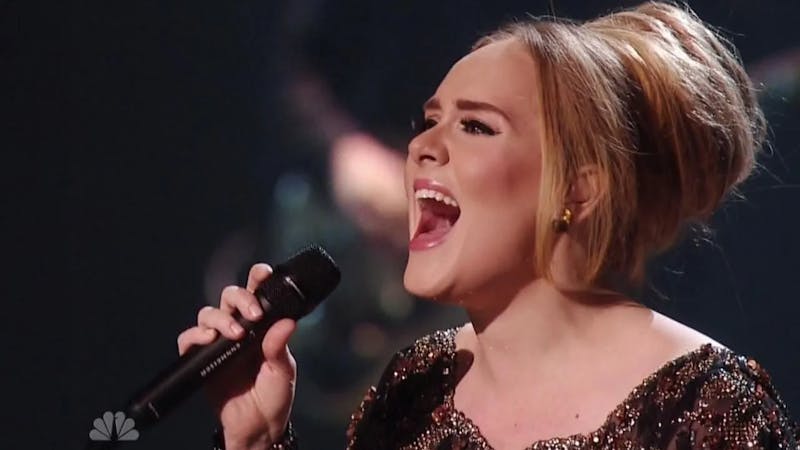 Famous singer Adele has paid solidarity to protestors following George Floyd's death saying racism is "Alive and well everywhere".
Many celebrities have reacted to the ongoing protest in the United States following the death of George Floyd, who was murdered by Minneapolis police officer kneeling on his neck. After a week of strong protest around the cities of United States, famous English singer and songwriter Adele Laurie Blue Adkins had taken to her Instagram to stand in solidarity with protestors about racism between blacks and white.
"George Floyd's murder has sent shockwaves around the world; there are countless others that haven't", Adele wrote on Instagram, alongside a photo of Floyd. "Protests and marches are happening all over the globe simultaneously and only gaining momentum." 
"So be righteously angered but be focused! Keep listening, keep asking and keep learning! It's important we don't get disheartened, hijacked or manipulated right now," she continued. "This is about systematic racism, this is about police violence, and it's about inequality. And this isn't only about America! Racism is alive and well everywhere. I wholeheartedly stand in solidarity with the fight for freedom, liberation and justice".
Earlier before now, American singer and songwriter, John Roger Stephens who is known professionally as John Legend wrote on Twitter in support of the protestors saying; "Americans have the first amendment right to peacefully protest oppression and injustice. Chrissy and I will be donating to these 3 organizations which are organizing, supporting and defending those marching for justice."
After the post, Chrissy Teigen backed it up in celebration to retweet on her Twitter account with a donation of $100,000 to help in bailouts of the protestors arrested by police officers. Many celebrities are pushing in support of protestors as the protest about racism continues.