Rape allegation: Singer Peruzzi vindicated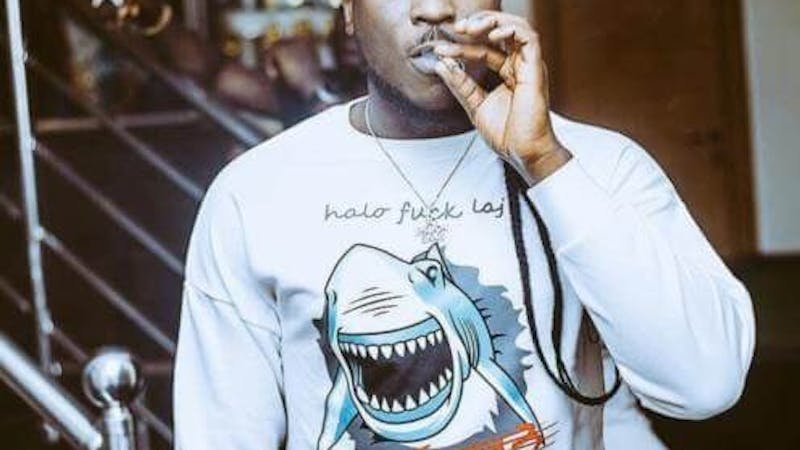 DMW recording artiste, Peruzzi who was accused of rape seems to be vindicated as a friend to the lady that accused him as taken to her twitter page to narrate what happened.
The lady alleged that at the time, she'd accompanied a friend named Aisha to visit the singer in the blocks of flats popularly called 1004.
She revealed that at that particular night, Peruzzi tried to touch her in the room she was sleeping in with Aisha, but she refused.
She narrated that she changed location and went to the parlour downstairs, and while at there, Peruzzi came again after she had dozed off and allegedly tried touching her.
She continued by saying that she objected, but he forcefully shifted her 'underwear' and raped her.
The lady who accused Peruzzi of rape
The lady said she never reported to anyone because she was scared and because her parents didn't know she was in Lagos.
Some Nigerians went as far digging his post of 2012 where he supported a rape.
The post reads:" We plan to go see a movie, and you bring six other babes, I pay, buy Chao after the movie, take you somewhere else, call six of my guys, we rape all of you. Na bad?"
However, Peruzzi has refuted the rape allegations; the DMW recording artist declared on twitter that he never has and will never be a rapist.
He also released an official document stating that he had never raped anyone and also apologised for his tweets in 2012.
Peruzzi's statement against rape allegation levelled against him
A lady mentioned as a witness who was reported to be present on the night the incident happened has defended Peruzzi, stating that the accuser is lying.
Well, to clear his name, Peruzzi went on Instagram Live with the Aisha lady. Aisha and Peruzzi admitted that they had a thing in the past, but Aisha has now moved on.
Aisha said that she knows Peruzzi and he will never do such. She added that she was there and her friend was not raped as she claims.
"Please, I have a son that I'm bringing up, and I will not want anyone to bring up any dead story that is not true about my son, "Aisha said in the video.
"So I do not even like this at all. This is not a real story, like, it didn't happen at all, like, I was there, it didn't happen so please."
The report has it that Record label boss, Davido is no longer following Peruzzi on Instagram.
This came not long after Twitter users dug up tweets of Peruzzi from 2011/2012, admitting he is a rapist. Davido's action also comes after Peruzzi was accused of rape by a lady on social media.