Rema accuses PDP of his father's death, Don jazzy reacts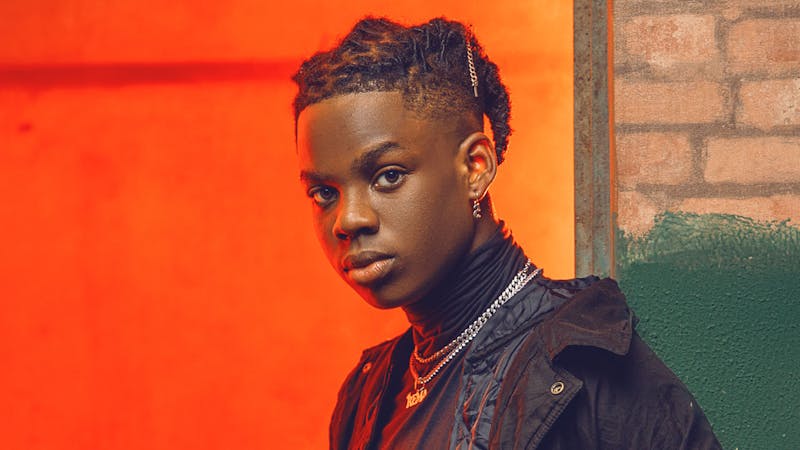 Popular Nigerian artiste, Divine Ikubor who is also known as Rema has called out the Peoples Democratic Party, PDP over the death of his father, Justice Ikubor.
Rema in one of his tweets on his Twitter page on Monday said the PDP owes him an explanation about his father's death in a hotel room.
Justice Ikubor which happens to be Rema's father before his death was a high-ranking member of the Peoples Democratic Party (PDP) in Edo State and former General Manager of the state-owned Ethiope Publishing Company.
It was gathered that Rema's father Justice Ikubor was reportedly found dead in a room at Bins Hotel in Benin City in 2008.
His lifeless body was found alongside empty cans of energy drink.
Rema in a tweet accuses PDP of his father's death
Twitter users who were concerned about Rema's tweets and feared that what happened to his father might happen to him reached out to Don Jazzy and asked him to do something about the revelations Rema was making on Twitter.
One Twitter user also asked that his password should be changed to stop him from tweeting.
Fans of the singer urged Don Jazzy to restrict Rema from making such a sensitive accusation
Don Jazzy responded via a tweet in his official Twitter account on Tuesday, saying he doesn't think it's wise to shut Rema down.
According to him, the singer is only passing a message. "Why should I stop him from tweeting?
He is passing a message. Read on"
Many concerned Nigerians feared for Rema as they believed such accusation is a strong one and he is treading a dangerous path.
See reactions below:
"You're the father Rema has now, you said he was passing a message, but he's obviously overdoing it at this point. He's a public figure & u know people can misinterpret people's statements to suit their narratives, Rema needs to control his emotions, I'm afraid that's not right."
"Which type of message ?? He's saying a lot of stuff that might end up bad for him o Please y'all Protect him at all cost."
"Jazzy, make una hold this guy, too young for the stunt he's trying to pull. Men don waka. He should chill out. 'Nwoke etughi eto choba ife gburu nna ya, ife gburu nna ya erie ya'... Time"
"Thank you, jare. I wish people would just shut up. This is exactly the problem with our generation. So much oppression.. everybody is suddenly seen as a "rebel". It's so sad, let the boy speak, if it's too much for u, use your mute. Don't be acting as you care like that."