Shock, reactions as Erica's Gofundme surges to $72,000 plus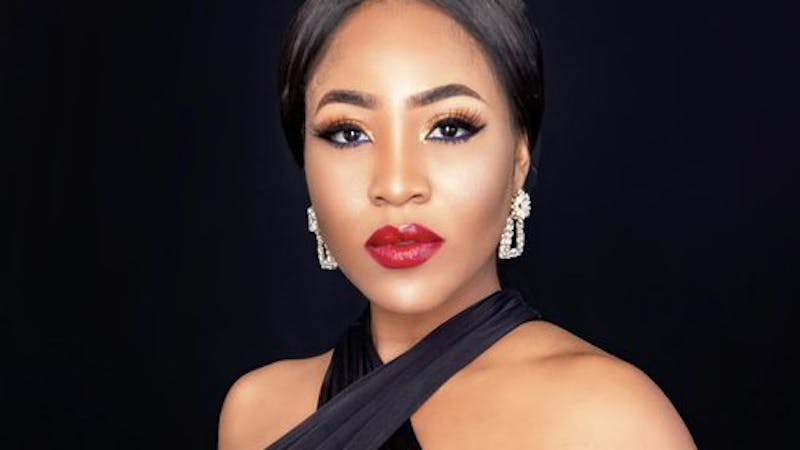 While 'Icons' supporters of Laycon, the winner for this year's BBNaija reality TV Show bask in euphoria, Erica fans have up their game of showing support to their favourite fan as the Gofundme account which they created for her hits $72,000 (equivalent to N30 million).
Erica got disqualified from the BBNaija show on September 6th after she got a third strike for using vile words on fellow housemates, verbally abusing Laycon and for disrespecting the HoH lounge.
However, as Erica was evicted from the show, her fans had started fundraising and opened a Gofundme account for her. The point was perhaps to show the world that Erica didn't lose it all.
Clacified reported about this saying that within three hours of opening the Gofund me, Nigerians and fans of Erica already contributed as much as $9,000 for her.
Many Nigerians, including Reno Omokri, had expressed their annoyance at the incidence. They blasted Nigerian youths for taking such swift step in raising funds for a disqualified BBNaija housemate when they could not speak up against societal ills and other economic matters such as the increase in electricity tariff.
However, Erica fans seem not to be deterred as they have continued contributing thus, bringing up the sum of money raised for Erica to as much as $72,000.
The Gofundme account and the fact that even more people are raising money for Erica has gotten disapproval from many Nigerians.
The Elites are not giving up on their favourite BBNaija Housemate, Erica, her fervent supporters have donated over $72,000 for her.
Many are annoyed that people are contributing money for someone who is doing very well and is healthy while there are lots of people out in the street who need such support and funding but have no one to help.
While some were indifferent to the Gofundme account for Erica, others made fun of it and said she (Erica) hasn't signed any reasonable endorsement since she left the house but has resorted to begging (in the form of Gofundme) instead.
However, there were still people who supported the fundraiser for Erica saying no one was forced to contribute, that the contributors gave out of freewill.
Check out some Tweets Nigerians made in reaction to this even as the hashtag #gofundme trends on Twitter.