Shocking: BBNaija Laycon reveals his health status and genotype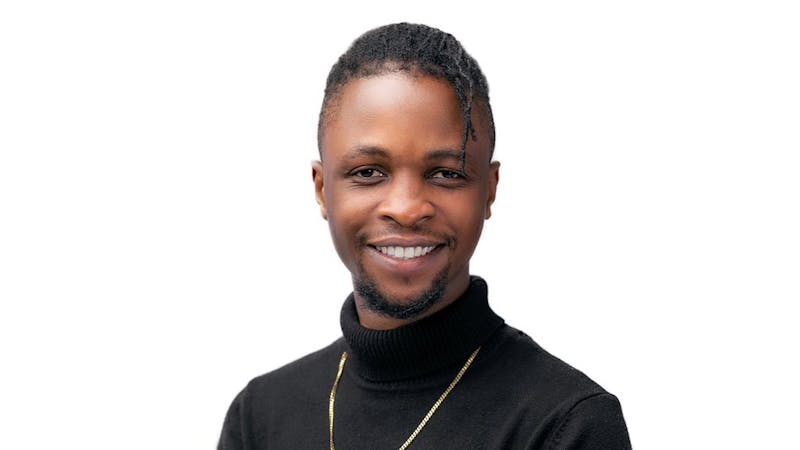 One of the most loved BBNaija housemate, Laycon while discussing with a fellow housemate Dorathy revealed his health status. Laycon BBNaija genotype is now known. According to laycon, his genotype is SC which means that he is a sickle cell carrier.
The UNILAG graduate, however, stated that he does not like to share information about his genotype to people to avoid pity. Laycon explained that whenever he tells people about his genotype, they always feel sorry for him, and he hates such feelings.
Laycon further explained that his health status, which says he is of SC genotype doesn't mean he is sick.
"My blood genotype is sickle cell", Laycon said. "I don't like to tell people my genotype because I feel they will think I'm sick."
Responding to that, Dorathy said Laycon's genotype could be the reason he's not fat. ''Guess that is why you are thin.''
Laycon's genotype revelation came as a shock to his fans as he never said it to anyone and never used it to his own advantage to get a pity vote.
Nigerians as a result of this recalled what happened between Laycon and Erica. Many recalled how Erica once insulted Laycon and called him all sorts of names.
She body shamed Laycon and went as far as telling him he will not live long but die alone, she even sarcastically asked Laycon if he had taken his drugs for the day, social media users recalled.
Many people commenting about Laycon's revelation said it is quite sad that Laycon trusted Erica to reveal his health challenge to her only for her to use it against him.
Nigerians didn't take it lightly as they took to Twitter to blast Erica while hailing Laycon for keeping it together despite being of Sc genotype.
Laycon and the former housemate, Erica were once very close friends until 'love matter' separated the two that what was once a sweet friendship turned sour.
See comments below:
"Erica knew Laycon is SC, shaded him with his drugs and also said he would die before 50 (before SC are mostly like to die before then). My dislike for that babe has increased. She also said, " Be there smiling, you think smiling will keep you from dying".
"So Laycon is SC and what saddens me the most is that Erica girl has not come online to apologize for body-shaming laycon publicly. No blind and deaf people won't see and hear that there's something wrong with that.''
"Just reading that Laycon is SC genotype. It's all very clear now. Now I see where the insult and body shaming came from. May we not tell our problems to people that will use it against us."
Some of Erica's fans 'Elites' believed Nigerians are crying more than the bereaved that since Laycon has forgiven her, his fans have to let go too. This particular assertion gathered lots of agitation from Laycon's fans as they trolled the elite.
''Forgiveness kill her there. That's the height of her insensitivity. I was only thinking marketing her nudes was her only occupation; I never knew wickedness was part of her career.''
BBNaija Erica one of the Lockdown housemates who was disqualified for disobeying so many rules guiding the Big Brother House
Many pitied Laycon and as well asserted he is a strong man.
See other comments:
"Laycon might not be my Fave in the house, but he's one of the strongest persons I know".
"Learning that Laycon is, SC just hits differently. He didn't use it to seek pity votes; he did well in Tasks and played the game well. You'll always have my respect".
"LAYCON is what we call "small body big engine". He has shown us that he can be better than your best."
"I'm a mess right now. Finding out that Laycon is SC and the thinking about the abuses he had to face here and in the house because of his body size had already gotten me in my feelings. My boy is a fighter! Now, those people did a rubbish photoshop.''
''So Laycon is SC and man never for once said it to get pity from viewers. He prized his worth over his condition. A king!! A fukin King!!''
Laycon has set so many good and positive examples for Nigerian youths. He has shown you can be the best of your kind. He has taught youths to be limitless, not minding challenges and situations surrounding one.