There's so much favour around you - Nengi to Laycon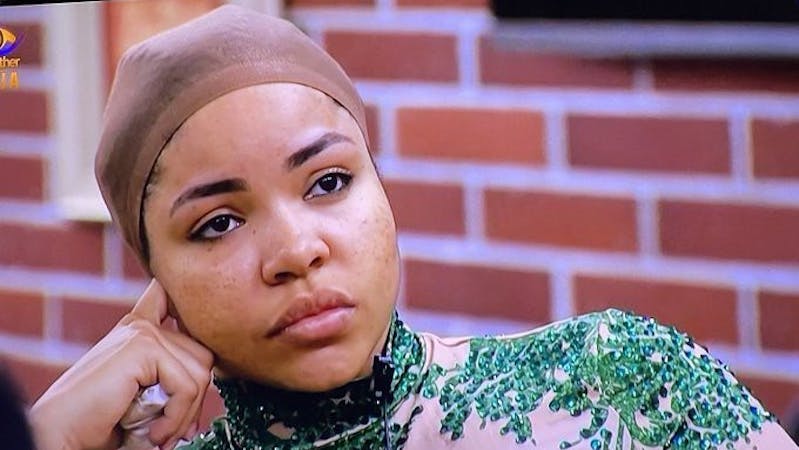 Big Brother Naija housemate, Nengi in celebration of Johnny Walker challenge victory said there are lots of favour around Laycon.
The housemates, Vee, Nengi and Laycon who were named, 'Team Gold' emerged winners of the Johnny Walker challenge on Tuesday.
They won one million each and an all expense paid trip to Scotland. They had also won the Airtel challenge but donated their two million Naira to charity.
Out of boundless joy, Nengi told Laycon "It's hard to say, but there's so much favour around you Laycon."
Big Brother Naija housemates, Laycon, Nengi and Vee won One Million Naira each during Walker Challenge
Vee who was also one of their teammates in the game equally said: "When Tiwa Savage sang Eminado, she was definitely referring to you because you're my lucky charm, Laycon."
However, Laycon attributed the victory to everyone in the group and not just his.
During Hawaii challenge, Laycon and Nengi equally won 400,000.
They belonged to team Carrot which won the total of two million naira and each housemate in Team Carrot would pocket N400,000.
Laycon and Nengi had also won Patricia challenge which the prize is a Bitcoin worth $500.
Laycon was equally among the team that won in the Travel Beta task.
This Travel Beta task took things to another level and brought a win for Tolanibaj, Prince, Nengi, Ozo Vee, Wathoni, Laycon and Brighto.
To get the game going, the Housemates were divided into 4 teams named after iconic destinations in Nigeria: Ijesha Waterfall, Calabar Carnival, Abuja and Obudu.
Each team played two games. The first was a crossword puzzle with blank spaces on the puzzle to be filled with 22 cities and states in Nigeria. Team Calabar Carnival completed this task way before the allotted one hour and won this round. They were rewarded with One Million Naira.
The Housemates have been engaging in different tasks and winning many things but Laycon and Nengi are seen as the housemates who has won many gifts more than others.