Tonto Dikeh Flaunts her new G-Wagon, others join the caravan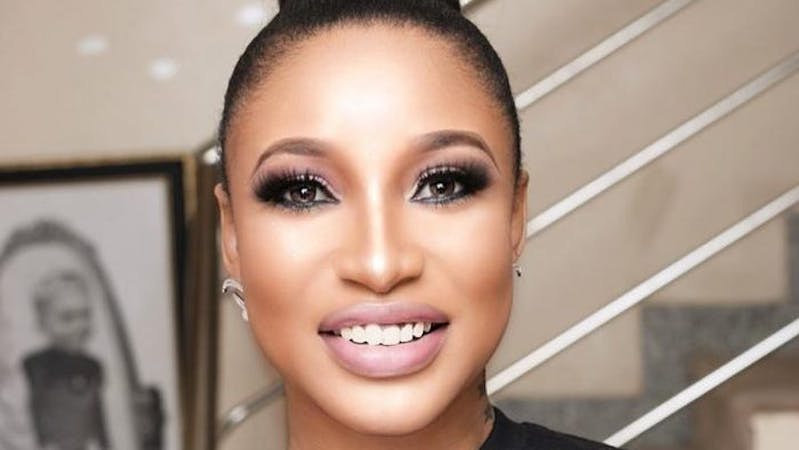 The internet and entertainment industry has been overwhelmed by the news of new Executive cars; the controversial Tonto Dikeh made news headlines on 18th September 2020 after posting a picture of herself in a new G-wagon automobile.
Tonto Dikeh, a Port-Harcourt born and social media influencer recognized that favour had trailed her these past few months.
Recall that the Nollywood actress Tonto Dikeh was appointed the new Director, Social & Empowerment of Committee of Youth on Mobilization and Sensitization (CYMS) by the Nigerian Presidency on August 2020.
Tonto Dikeh has joined the league of new exotic car owners in the entertainment industry, her recent post on Instagram had few words but conveyed that she is now the proud owner of a brand new Mercedes G-wagon.
As expected, fans and followers took to her comment section to congratulate her many congratulated her and cheered her to do more, along the same line others went ahead to call her beautiful, saying they admire her.
Tonto Dikeh Flaunts her new G-wagon with her Son
Her caption read; 'So much God has blessed me with but above all, in recent times I appreciate my New found humbleness and Intense crave for Privacy..'
The caption above about 'privacy' must be a reference to the fact she has avoided controversies for a while now. Many believe her recent presidential appointment has brought out a mature Tontolet.
Recent posts from Tonto Dikeh have elicited fewer controversial comments from her followers; this is because most of those posts are more focused on policies relating to her presidential appointment.
Controversies have trailed Tonto Dikeh following the public Tit for tat between her and Olakunle Churchill (her estranged ex-husband). The duo was involved in a social media fight after a bitter divorce; they both revealed a lot about their personal life.
The couple trended on social media around march 2020 after Tonto alleged her ex-husband "and most men" are bisexuals. Tonto's statement prompted a response from Churchill, who mocked her in return.
His post read, "After four years of ranting and raving the 'bring him down syndrome' automatically becomes a broken record. Churchill is the new Nollywood. The script attached to six months of staying together as partners turns 20 years of bad marriage experience".
Firing back at the ex-husband, Tonto Dikeh described him as a "40 seconds cow who was just a word in the chapter of her life".
Mama Tobi with his new Range Rover