'You are rude' – Nengi to Vee in a heated argument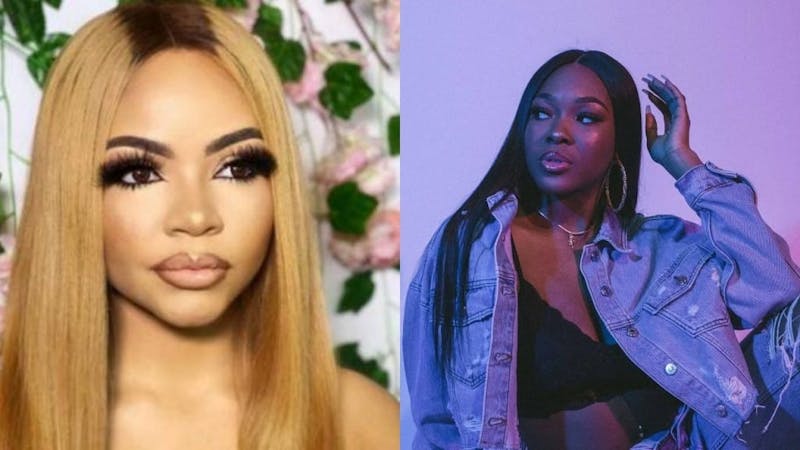 Big Brother Naija, BBNaija housemates Vee and Nengi, on Wednesday night engaged in a heated argument as Nengi told Vee she is very rude.
It all started after Vee blamed Nengi for losing 'Patricia task'.
According to Vee, Nengi and Ozo did not concentrate during group tasks, adding that Nengi was fond of taking out time to be with Ozo which led to their team's loss.
Nengi disagreed with her and got angry about her statemen even though Neo and Ozo said it was sarcasm, but Nengi didn't see it that way.
In Nengi's words, "There are certain things you don't joke with, and it didn't sound nice to me.
You are rude, and I know that was not a sarcastic joke. It was not nice; nobody wants to fail any task intentionally. All she said was unnecessary."
Vee, however, said she didn't mean any harm, adding that it was just a sarcastic joke. Since the heated argument, both housemates have not spoken to each other.
Neo later advised Vee to talk to Nengi on Thursday morning and reconcile their issues.
"I know you're upset, but if Nengi approaches you, please settle it. This house is too small to keep malice."
However, Vee believes that what Ozo and Nengi are parading as their relationship is "bullshit."
Talking to Laycon about the duo, Vee said there was no content in their so-called being around each other during the day while they (Ozo and Nengi) sleep in different beds at night.
Vee said Ozo is always following Nengi about in the house. In response, Laycon said, "They can't stay away from each other for one hour."
Fans of Big Brother show have countless times spotted Ozo following Nengi around the house seemly begging for her for a relationship.
Obviously, Ozo wants to date Nengi. But, as it stands, Nengi does not want any relationship while still in the Big Brother Naija House. She had explained that to Ozo countless times, but Ozo seems not to understand.
Ozo once told Nengi that he would choose her over the N85m that brought him to the house.
He has been making every step possible to see that the fair, beautiful Nengi dates him, but Nengi told him he is very peaceful and almost perfect, and she doesn't want to date a peaceful and perfect man.