Autopsy and forensics, two crucial departments that need improvement in Nigeria

By Emeh Joy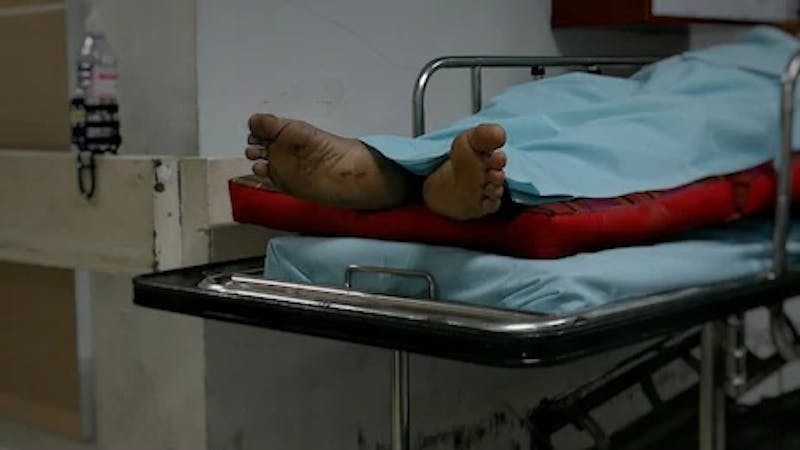 Nigeria, with her high population, records an alarming number of unexplained deaths every year. Carrying out autopsies and forensics should help, but unfortunately, these two sectors lack both standards and availability.
How many times have you heard of autopsies being carried out for the dead in Nigeria? By the way, does the country have a functional forensic unit?
From online information, only two universities offer Forensic Science in Nigeria - Nigerian Police Academy, Wudil Kano State and the University of Ibadan, Oyo State.
Forensic science has to do with solving crimes using scientific and analytical techniques to examine evidence and then prepare legal statements for court proceedings.
This is where autopsy comes in. Autopsy reports help forensic investigators in solving crime puzzles. Unfortunately, Nigeria's system has been inefficient in carrying out autopsies and criminal investigations for the dead.
For a country that records a high number of mysterious deaths and homicides, you'd think that carrying out autopsies and forensic investigations would be a thing. But, no, Nigeria is not ready for that discussion.
And you wonder why the dead will not turn in their graves knowing that the cause of their death could have been uncovered if things were done right.
Why Autopsy is necessary
Why exactly do people carry out autopsies? For the countries abroad where autopsies are common, why do they perform the procedure?
Families usually request an autopsy when they want to ascertain the cause of a deceased's death, but that's not the only reason autopsies are performed.
Autopsy can help discover the cause of a deceased's death but that's not the only reason autopsies are performed.
There are quite a several reasons why autopsies may be done. Below are some scenarios that might require that an autopsy be carried out:
When someone dies unexpectedly or in a suspicious manner.
When a crime is suspected, i.e. homicide.
When the deaths call for public health concern (for instance, the outbreak of an unknown disease).
When doctors can't state for sure the cause of the deceased death.
When the family, doctor or someone legally designated to the deceased person requests for an autopsy.
Do you remember the Kano State incident just some months ago (April 2020) when mass mysterious deaths struck Kano state? Running autopsies could have helped quickly ascertain the cause of the deaths and possibly help prevent more people from dying for the same reason.
Autopsy, an approach to crime investigation
When people die, we say they are dead and gone; they can't come back to life. And that is a hard reality we have to deal with.
However, the truth is that many would want to find out what caused the death of a loved one, especially when the death story is one surrounded by mysteries. To help uncover such mysteries, an autopsy should help.
An autopsy is the dissection of a dead body to determine the cause, mode and manner of death
An autopsy is a post-mortem examination where a dead body is opened up, and the organs, systems and tissues examined.
The examination aims to determine the cause of death and the manner and mode of death. It also provides clear evidence that can be used to disprove a pre-death diagnosis.
Autopsies are typically carried out by pathologists and are of different types- an academic autopsy, hospital autopsy, forensic autopsy, family autopsy.
We are focusing on forensic and hospital autopsy here. However, all the autopsy types are still useful.
In many countries such as the US, autopsies have been found to provide answers to tough puzzles regarding the causes of deaths. It has been adopted and appreciated in such countries due to its advantages.
General Nigerian view about Autopsy
An autopsy is almost inevitable if you want to uncover crimes related to a murder quickly. However, what is the take of Nigerians on the topic? How many Nigerians would want to conduct autopsy tests when a loved one dies?
What is the general Nigerian view on carrying out autopsies when people die?
An article published in Punch said that some Nigerians view autopsy as an unnecessary waste of money. This stems from the fact that many citizens are low or middle-income earners. The issue here is poverty or financial constraints.
For these set of people, they turn down the option of an autopsy (which can unravel the cause of a loved one's death) because they can't afford to pay for the procedure which costs between the range of N100,000-N400,000 for the basic labs and up to N2m for the classy ones.
There are also some communities or families in Nigeria that view autopsy as a desecration of the dead. To these people, their deceased loved one is dead and gone, and that is the end, case closed. They go ahead to demand immediate burial of the deceased.
Some also have the wrong notion that autopsy offers ritualists an opportunity to harvest human organs for their rituals.
Prof. Peter Akah, a Professor of Pharmacology at the University of Nigeria Nsukka, blamed poverty, cultural and religious factors as the main reasons for the lack of interest in running autopsies.
Forensic investigation, a failed department so far
The Nigerian Police Force has failed when it comes to carrying out a detailed investigative report on crimes. Over the past years, there have been calls on the Nigerian Government to strengthen the Police department and security sector.
What recently happened with the endsars movement and the Lekki toll gate shooting is one example of how the country has deteriorated overtime when it comes to national security.
Nigeria has a population of not less than 200 million people and within this population lies personalities prone to lots of criminal acts as murder, robbery, kidnapping etc.
Policing this large population amid its numerous economic, political and societal problems would pose a challenge to the police force. However, the one thing that would have helped tackle crimes (which is forensic investigation) has not been adopted by the Police Force.  
The nation's different states have agreed that violence and death cases would best be tackled with modern forensic investigation tools. Still, these relevant tools are hardly anywhere to be found in the country.
Is it surprising that there is hardly relevant literature on Nigeria Police issues that specifically addresses the lack of forensic technological skill?
Nigeria needs not only a reform of the police force, but also incorporation of forensic technologies that will help fight crime in the nation.
According to an article published in the Journal of Police Sciences and Investigations, a review of the literature found that not many works focused on the forensic investigation within the Nigerian Police Force. Rather, studies have focused more on reforming the police force and how to create a different policing system.
The article further noted that the Nigerian Police's inefficiency to tackle crimes has led to the call for a shift from the current centralized policing to a decentralized one.
Forensic technology has brought significant advances in the criminal investigation field in advanced countries where it works perfectly like the U.S and the UK.
However, in the case of Nigeria, it has been a failure. It is, in fact, one of the major challenges of policing in Nigeria.
How Nigeria can improve her Autopsy and Forensic departments
Perhaps something could be done to make Nigeria conduct more autopsies and adopt forensic technologies for crime investigations. Below is a list of strategies that Nigeria can utilize to improve its Autopsy and Forensic departments.
Plans should be put in place by both the Federal and State Governments to see that forensic labs are built in different locations.
A committee of experts should be put in place to monitor the plan and its implementation.
Adequate training of the forensic personnel should be conducted, and trainee criteria should take into consideration factors like subjects studied in school, knowledge of the community, willingness to less and employment-educational level.
More schools should offer Forensic Science as a course.
The plans should be monitored for full implementation by relevant authorities, and its effect on solving crime should also be evaluated.
There is a need for a change in the Nigerian perspective and mode of carrying out criminal investigations. The number of deaths every day in the country is alarming, and in most cases, the causes of those deaths are never ascertained.
Nigerians must have to embrace autopsy as one of the forensic investigation processes because, in reality, it is important. It would help provide evidence when seeking justice, help discover and diagnose hereditary diseases, and help provide clues.
But then, even for those willing to carry out autopsies for the death of a loved one, you will be shocked to find out that some facilities are not in place for that.
There are some cases where there will be a need for toxicology, and some other details which the facility in the country cannot handle.
Perhaps if the country can invest in building autopsy labs and improving the use of forensic technologies, more people would start adopting the idea of conducting autopsies for their deceased.
Moreover, more crime puzzles would be solved, and justice served, and more deaths (resulting from disease, for instance) would be abated.