Zimbabwe's Foreign Minister, Sibusiso Moyo dies of COVID-19 infection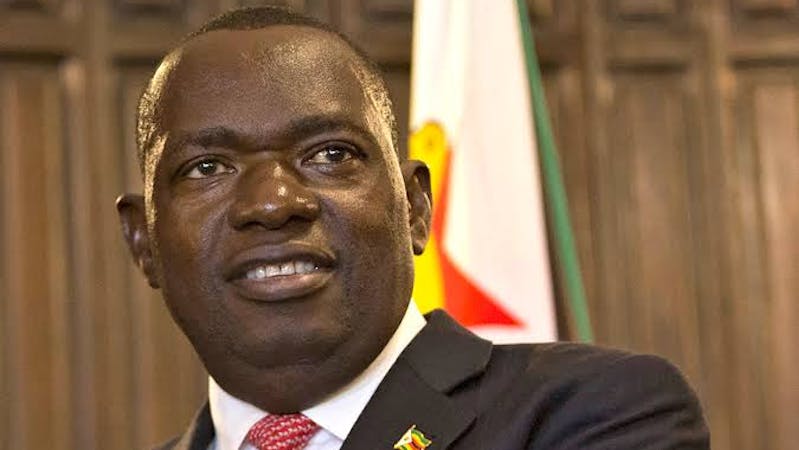 Zimbabwe mourns her Foreign Affairs and International Trade Minister, Sibusiso Moyo who died after contracting COVID-19. The third minister to die of coronavirus in Zimbabwe
According to the Zimbabwe government, the top diplomat, Sibusiso Moyo died on Wednesday from coronavirus infection.
Born in 1960, Sibusiso Moyo became notorious as an army general. He was the spokesperson of the coup in 2017 that took out President Robert Mugabe, who was replaced by Emmerson Mnangagwa.
President Emerson Mnangagwa's spokesman' George Charamba who spoke via a statement said Moyo died in a local hospital.
Mnangagwa described the late foreign minister as a friend and a hero. "He fought his entire life so that Zimbabwe could be free", the president said.
3 counting, Zimbabwe has lost 3 cabinet ministers to COVID-19.
Sadly, the Foreign Affairs Minister, Sibusiso Moyo is not the first top Zimbabwe government minister to have died of COVID-19.
Zimbabwe's Foreign Minister, Sibusiso Moyo had helped plot the removal of Mugabe in 2017 coup
Zimbabwe has lost three of its cabinet ministers to the novel coronavirus in within the last six months. First, the country lost its Agriculture Minister Perrance Shiri to the deadly coronavirus disease in July 2020.
Shiri's death was followed by the minister of State's demise for Manicaland Provincial Affairs, Ellen Gwaradzimba who died last week from COVID-19.
Sibusiso Moyo's death report came following Gwaradzima; thus, making Moyo the third minister that Zimbabwe is losing to coronavirus infection.
Sixty-one-year-old Moyo was reportedly receiving weekly treatment for kidney disease shortly before his death.
There has been a surge in the new coronaviruses cases and death toll due to Zimbabwe's virus infection.
According to John Hopkins Coronavirus Resource Centre, Zimbabwe has recorded more than 16,500 new cases and 557 deaths within the past month.
The spike in Zimbabwe's coronaviruses cases has been attributed to the festive season, which has people travelling from South Africa. South Africa has also seen increases in COVID-19 cases after a new highly infectious variant was detected in November.