7 COVID-19 positive prisoners die at San Quentin, hundreds dying across U.S. prisons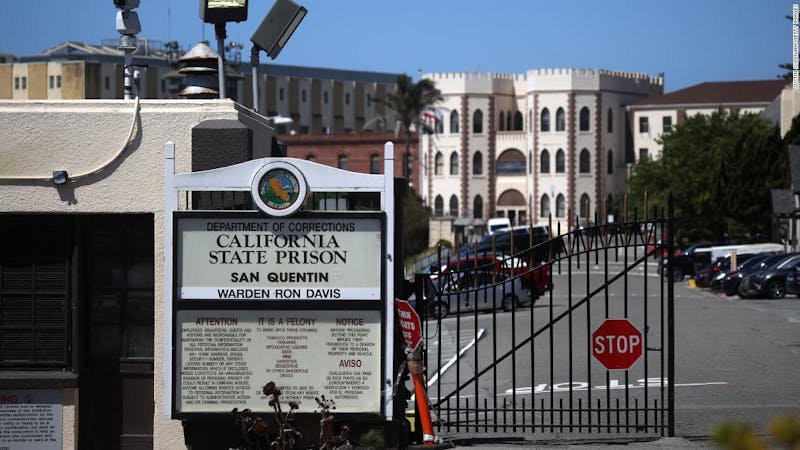 Governor Gavin Newsom is currently facing increased pressure to release inmates as corrections officials struggle to curb the outbreaks of the novel coronavirus across prisons in the state of California.
More than half of the COVID-19 cases in state prisons have been reported at the San Quentin State Prison. According to a tally from the California Department of Corrections and Rehabilitation, this outbreak has claimed the lives of not less than seven incarcerated people.
Gov. Newsom spoke on Thursday at a news conference and said, "It is incredibly frustrating that we had one person make the decision to transfer a few patients from one prison, Chino into San Quentin. That decision created a chain of events that we are now addressing and dealing with. I'm not here to sugarcoat that".
The prison was not affected during the early months of the pandemic; however, this changed as cases began increasing in late May after a transfer of detainees from the California Institution for Men in Chino.
Different lawmakers and advocates had gathered outside San Quentin on Thursday, requesting the release of medically vulnerable and older detainees.
The executive director for Re; Store Justice, a criminal justice reformation advocacy group, Adnan Khan, said, "California has not had an execution since 2006, yet six people from my understanding in the past few weeks have been executed by COVID while on death row".
Authorities in California have not been indifferent to the issue. They have been releasing prisoners who are close to finishing their sentences since March due to the pandemic. More than 500 detainees in San Quentin have been released due to both expedited and natural releases, said the CDCR.
Inside the jails and prisons, however, were still forced to work, live and eat in close quarters. Various other correctional facilities across the country have become primary hotspots for the coronavirus in the recent months; San Quentin is just the latest.
Before the outbreak at San Quentin, the virus already ravaged correctional facilities in Illinois, Central Ohio, Colorado, as well as Texas, where at least 91 incarcerated people and nine COVID-19 positive staff members have died.