Chadwick Boseman's death, an opportunity to raise colon cancer awareness - Dr O'Connor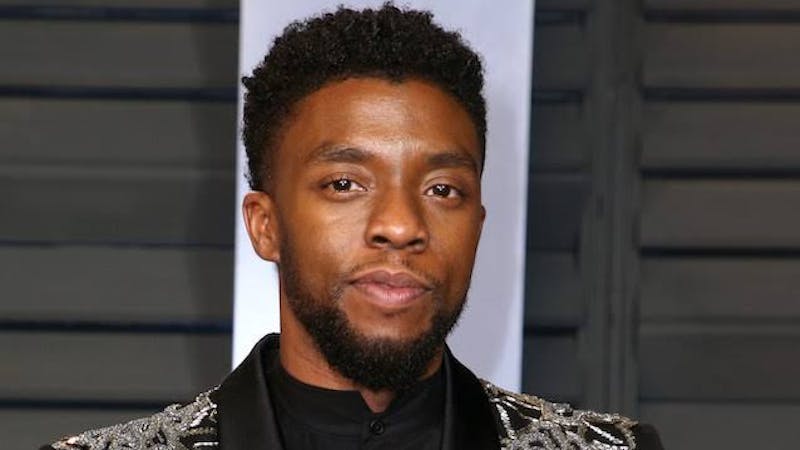 Colon cancer disease killed Chadwick Boseman and sadly colon cancer has killed many others yet, it seems not much awareness have been raised for this disease.
"Chadwick Boseman's death is an opportunity to raise awareness (for colon cancer)", Dr O'Connor, the Chief of the colon and rectal surgery at Mercy Medical Centre and St. Joseph Hospital in New York said.
How Chadwick Boseman's death sparks conversation about colon cancer
Chadwick Boseman, the legend of the Black Panther, was reported to have been diagnosed with colon cancer and has been battling with the condition for four years before his death.
Chadwick Boseman had always lived a private life which is more reason why no one except his very close family knew about the colon cancer condition.
Chadwick Boseman starred in various movies such as "Avengers: Infinity War, Captain America: Civil War Avengers: End Game, Lincoln Heights, Persons Unknown where he played the major roles. Black Panther was the major movie that made him burst into the limelight.
Even while blessing the world with his incredible performance in these movies, he kept his life very much private that no one knew he was battling colon cancer.
Many also didn't know he was dating the beautiful Taylor Simone who he reportedly married secretly some months before he passed away.
Before the cameras, he was a cheerful and loving person, always cracking jokes, but behind the scenes, he was secretly undergoing aggressive chemotherapies and surgeries to treat colon cancer.
Chadwick Boseman was a strong man. He fought, but unfortunately, he succumbed to the disease on 28 August 2020, after four years of fighting. At the point of his death, Boseman was batting with stage three colon cancer.
Chadwick Boseman with his girlfriend of five years, Taylor Simone whom he reportedly got married to secretly, few months before his death.
Speaking about Boseman's death and the prevalance of colon cancer, Dr O'Connor said, "We lost a real hero. And there are a lot more cases out there. The men in their 50s, 60s and 70s have gotten the message.
"But there will be 140,000 new cases by the end of 2020, and 11 per cent of them will be under 50 years old".
She added that the figures could be more devastating for the Black community considering the fact that "Blacks have a higher mortality rate and less survival rate".
The news of Chadwick Boseman's death from cancer at 43 years was shocking. However, it sparked even more renewed concerns regarding colon cancer and its risk for the Blacks.
According to the American Cancer Society, Black people are at disproportionately higher risk for colon cancer diagnoses, and over the recent years, that mortality rate has increased, especially among Black men.
According to a report on NBC News, the American Cancer Society now recommends screenings for colon cancer at age 45 instead of 50 because younger people are now developing the disease condition earlier in life.
What is colon (colorectal) cancer and causes?
Colon cancer is a type of cancer that affects the large intestine (colon). Up until the news of Chadwick Boseman's death and the cause of his death, much attention hasn't been paid to this disease.
Typically, colon cancer affects older adults, but with the trend seen in recent years, health practitioners have come to realise that it occurs even in younger people nowadays.
Colon cancer also called colorectal cancer (when it affects the rectum) is cancer of the colon (large intestine) and is mostly caused by DNA mutation
This type of cancer, just like other types of cancers, start with cell mutations and development of clumps of cells. In the case of colon cancer, the lumps of cells known as 'polyps' are noncancerous at first, but with time, they develop into cancers.
Sometimes, colon cancer is called colorectal cancer which is a term that combines both rectal and colon cancer which typically begins in the rectum.
Symptoms of the colon or colorectal cancer
Here are some common signs and symptoms of colon cancer:
Rectal bleeding or blood in the stool.
A persistent change in bowel habits which includes constipation, diarrhoea and change in consistency of the stool.
Abdominal discomfort, cramps or pain that is persistent.
A feeling that the bowel doesn't empty completely.
Unexplained weight loss.
Fatigue and weakness.
How to reduce the chances of developing colon cancer
Nothing much has been said about the causes of colon cancer asides the fact that it starts with a mutation in cell DNA and can be acquired or inherited.
Colon cancer can progress in stages, from stage one to stage four. Chadwick Boseman was battling with stage three cancer at the point of his death.
However, certain risk factors have been associated with the development of the colon cancer diseases such as the history of colon polyps, family history of colorectal cancer, being an African or Jewish descent, obesity, heavy smoking and drinking, diabetes and sedentary lifestyle.
To help mitigate the chances of developing colorectal cancer, doctors have suggested that individuals cut down on the intake of fast food and processed foods, exercise for at least 30 minutes a day, reduce smoking and consume more of fresh fruits and vegetables.
Doctors too have a role to play here as Dr Edith Mitchell, a clinical professor of medicine and medical oncology at Thomas Jefferson University in Philadelphia said, "When some younger patients have vague abdominal pain, most doctors don't think of colon cancer as a possibility. That has to change".
Dr O'Connor also speaking in similar line said, "In 73 per cent of patients, the disease advances because of bad diagnosis by doctors".
This means it would be helpful if doctors do not dismiss the possibility of colon cancer when younger people visit the hospital complaining of stomach problems or blood in their stool.
Boseman's death has made people curious about colon cancer screening
The American Cancer Society says African Americans are 20 per cent more likely to develop colorectal cancer, and about 40 per cent of them are more likely to die from it than other groups.
People are getting more interested in the colorectal cancer topic and want to know how to go about its screening exercise. Also, medical practitioners are advocating for more screenings, especially amongst communities of colour.
Has Chadwick Boseman's death made you curious about colon cancer screening?
Dr Karen Kim, a professor of medicine working at UChicago Medicine and the director of the Center for Asian Health Equity, spoke with The Tribune and said:
"I would say all communities of colour either suffer from lower screening or higher mortality. But, particularly African American men, they get colon cancer much more so than any other population and die from it.
"From any stage- late stage, early stage, middle stage, they don't do as well, in general, compared to any other population and we certainly need to understand why".
Kim also said colon cancer screening has to start early if the polyps are to be detected before they turn to cancerous cells. "We think we usually have about a 15-year period before a polyp becomes cancer.
"The one thing we know is the only way colon screening works is by giving people choices. And that choice is not just colonoscopy.
"There are lots of choices, and it really depends on what kind of insurance you have, what kind of access you have and what your personal preferences", she said.
Colonoscopy is the traditional method of screening for colon cancer which lasts for about 30-60 minutes and involves inserting a colonoscope into the colon to check for abnormalities.
According to Dr Kim, there are other alternatives to colonoscopy such as faecal immunochemical test (FIT) which is a colon cancer screening test that can be conducted at home using a kit which will be provided by your doctor.
With the faecal immunochemical test, you don't need much preparation. All you do is send your sample to the lab when you are done. Kim said this costs about $15.
Kim also mentioned Cologuard, which is a stool-based test as another alternative to colonoscopy. According to her, Cologuard is a great test for colon cancer that can be taken every three years and costs between $500 to $700 (usually covered by Medicare and some insurances).
Have you been screened for colon cancer, and do you know your screening options? You need to talk to your doctor.
While some organisations recommend that screening for colorectal cancer starts at age 50, the American Cancer Society has suggested that it starts at age 45.
But, regardless of what these organisations say, it is very important that you pay attention to symptoms even as a younger adult. See a doctor once you notice some abnormal health symptoms.