China to help build temporary hospital in Hong Kong amid new confirmed cases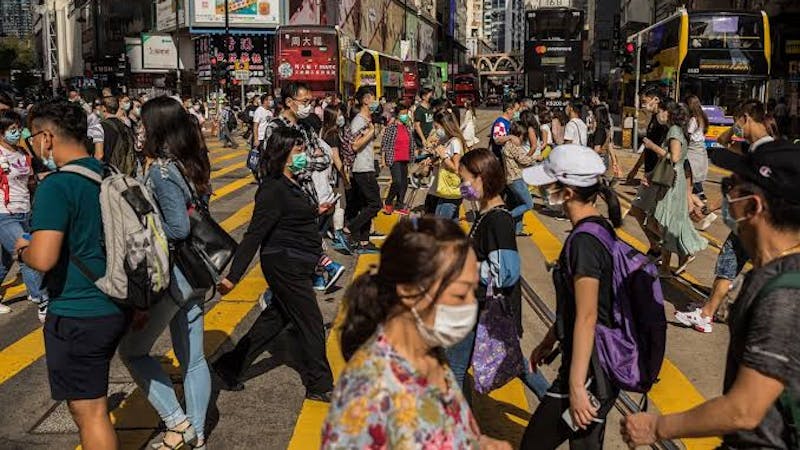 Health officials on Monday reported that Hong Kong recorded 145 new cases of COVID-19 on Sunday as China's central government said it would help the city build a makeshift hospital to combat the surge in cases.
According to Dr Chuang Shuk-kwan of the Centre for Health Protection, 142 of the 145 newly reported cases were locally transmitted. She further said 59 of the new locally transmitted cases could not be traced.
Two new coronavirus related deaths have also been confirmed thus, bringing the city's total death toll to 20. With the newly recorded cases, the number of cases in the country has been brought to 2,778.
Hong Kong, over the past six days, has seen over 100 cases in a row. Additional social restrictions were announced on Monday, and this includes the compulsory wearing of nose mask in indoor and outdoor public spaces.
It also limits two people to a group for public gatherings and no dining-in at restaurants.
China to help build field hospital in Hong-Kong
The Chief Secretary of Hong Kong, Mathew Cheung announced on Monday that the Chinese central government would help build a Wuhan-style makeshift hospital in Hong Kong to help deal with the increasing number of COVID-19 cases within the city.
Cheung said, "The country (China) has agreed to help build a 'Fang-cang' hospital in the Asia Expo Airport next to the airport within a short period of time. It is expected to be able to provide at most 2,000 hospital beds when finished".
80,000 tourists to be evacuated from Vietnamese city as fresh COVID-19 cases arise
April 1: Restaurants and shops closed on a beach in Da Nang Vietnam
In another news, about 80,000 tourists in the Vietnamese city of Da Nang are to be evacuated after three residents from the popular tourist area tested positive for the coronavirus.
According to the state media report, it would take at least four days to evacuate all the 80,000 tourists who are mostly domestic travellers from Da Nang.
Vietnam's Civil Aviation Authority said domestic airlines are presently operating up to 11 routes in and out the city with as much as 100 flights per day.
Vietnam had successfully gone 100 days without recording any locally transmitted COVID-19 case until a 57-year-old man in Da Nang tested positive for the virus on July 25.