Controversy arises over discharge of COVID-19 patient in Delta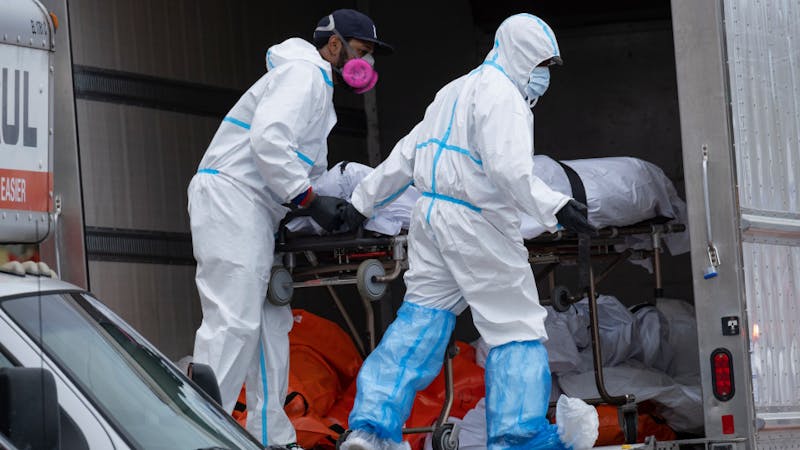 It has been reported that the release of a suspected case of COVID-19 at the Federal Medical Centre, Asaba, Delta State has continued to generate controversy.
According to the state government, the 53-year-old patient identified as Micheal Mordi was forced out of the treatment facility by his relatives. The patient, on the other hand, insisted that it was the doctors who approved his discharge from the facility.
Mordi is a Nurse Officer at the Central Hospital, Agbor and was said to have tested positive on May 23. He got admitted into the COVID-19 treatment centre in the state.
The Commissioner for Health in the state, Dr Mordi Ononye, in a statement, expressed her displeasure with the fact that the patient was uncooperative since his admission at the centre.
"At 6 pm June 1, 2020, against all medical advice, Micheal Mordi obviously consenting was forcefully removed from the treatment centre by seven men who claimed to be his relatives and they did not wear any protective coverings", Ononye said.
Meanwhile, Mr Mordi speaking with a news correspondent over the phone said he was currently at his residence in Agbor. He added that he was permitted to go by his caregivers.
"They asked me to go, and my relatives came to take me home. Nobody forced me out of the place", he said. He further explained that he never exhibited symptoms of the disease alleging that he was overdosed during his stay at the centre".
"They overdosed me at the centre, and there were no symptoms of the disease. It was weighing me down and having adverse effect on me. They gave me ten tablets every morning and evening for the past ten days", he said.