Donald Trump Jr tests positive for COVID-19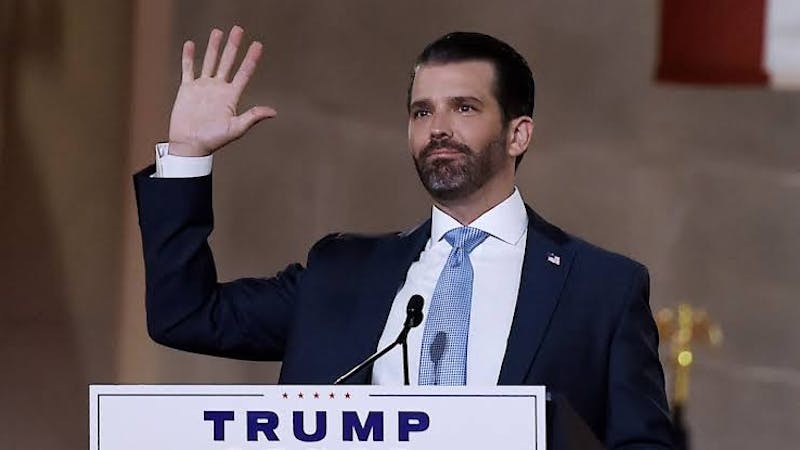 US President, Donald Trump's eldest son, Donald Trump Jr has tested positive for COVID-19 and is currently under quarantine.
Donald Trump Jr's is the most recent in a long list of COVID-19 infections linked to the White House even though he doesn't present with symptoms of the disease.
Donald Trump Jr's spokesman said, "Don tested positive at the start of the week and has been quarantining out at his cabin since the result.
"He has been completely asymptomatic so far and is following all medically recommended COVID-19 guidelines".
Trump Jr's positive COVID-19 test follows other series of infections connected to the White House, which includes that of his father, who was hospitalised and the wife, Melanie Trump.
Donald Trump Jr's girlfriend, a former Fox News host, Kimberly Guilfoyle, also tested positive for COVID-19 in July.
Also, earlier on Friday, Andrew Guiliani, a White House aide and son of the President's personal lawyer, Rudy Giuliani had announced that he had tested positive.
There have been surging cases of COVID-19 infection in the United States, even as Trump's administration has been facing heavy criticisms for its response to the pandemic and has been accused of downplaying the dangers.
The state of California has reportedly imposed a 10:00 pm to 5:00 am curfew from Saturday while New York has shut down schools for students in a bid to curb the increase in the rate of infection in the states and in the U.S generally.