FG finally reveals cause of unexplained death in Kano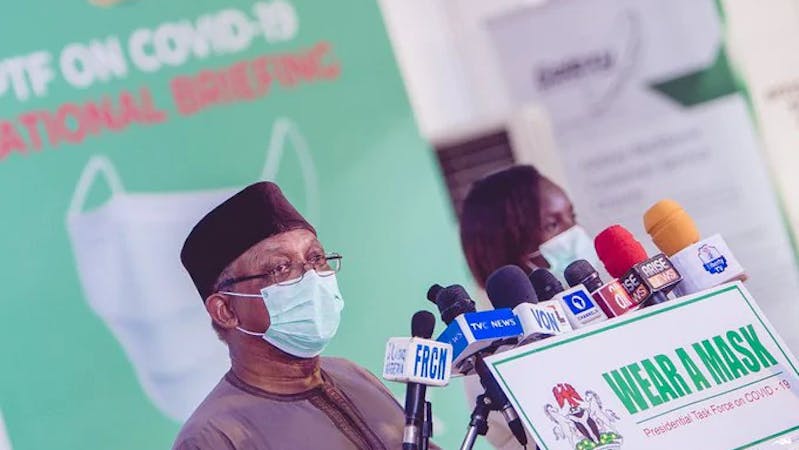 Following the strange number of the unexplained death toll in Kano state Nigeria in April, the Federal Government of Nigeria has finally revealed the cause of the incident. The report from Daily trust said the government explained that with detailed evidence, investigation suggests that COVID-19 may have caused between 50-60% of the unexplained deaths.
Nigerian minister of health Osagie Ehanire in the Presidential Task Force(PTF) for COVID-19 briefing said that the high death case which was recorded in Kano were mostly people over the age of 65 years.
According to a record from the team at the graveyard, 979 people died at an interval of five weeks in eight local government areas at the rate of 43 per day. Out of the number of death cases, 56% occurred at home while 38% occurred in hospitals.
"With regard to unexplained deaths in Kano, which occurred in April, the team confirmed from graveyard records that a total of 979 deaths were recorded in 8 municipal LGA in the state at a rate of 43 deaths per day, with a peak in the second week of April. "By the beginning of May, the death rate had reduced to the 11 deaths per day it used to be.
"The verbal autopsy revealed that about 56 per cent of deaths had occurred at home while 38 per cent were in hospitals," Ehanire said
As reported some of the death cases were caused by "malaria and typhoid fever" amid coronavirus pandemic which was suspected to be the cause of the whole death cases, 150 people were buried in three cemeteries within Kano state.
One of the most notified death was Aliyu Daneji, father of the national coordinator of the presidential task force; Khadijah Abdallah. Kano continues to be the second state in Nigeria with the highest number of COVID-19 cases recording 1,004 confirmed cases 477 people discharged and 49 death cases.