Hospitalizations surge as COVID-19 pandemic enters new alarming phase in U.S.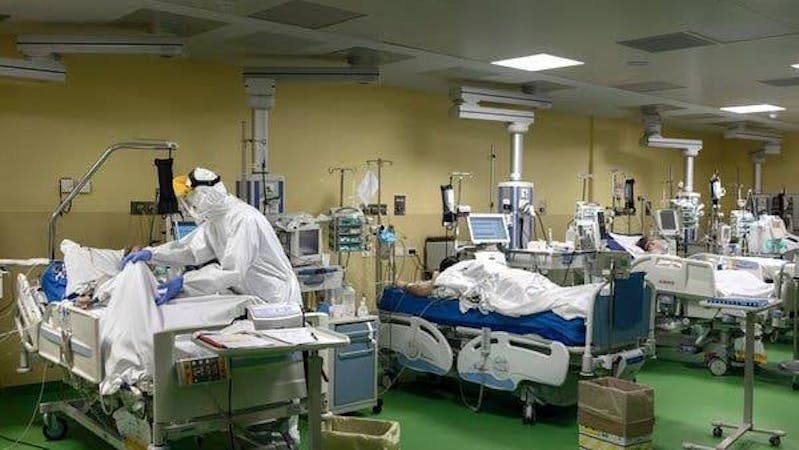 The United States of America conducted its Presidential election on Tuesday amid the resurging COVID-19 pandemic with an alarming increase in new cases and the number of people hospitalised.
Daily infections increased in all but three states while the surge was more prominent in the Southwest and Midwest, NBC News reported.
The states of Iowa, Indiana, Missouri, Oklahoma, Nebraska, New Mexico and North Dakota all reportedly had a surge in hospitalisation this week.
The largest hospitals in Nebraska started limiting elective surgeries and even started looking to bring in nurses from other states. The bed capacity for hospitals in Iowa and Missouri would soon become overwhelmed.
The resurgence of the pandemic loomed over both candidates and voters with the fear of the virus and its economic impact lingering in the air.
According to Suresh Gunasekaran, the CEO of University of Iowa Hospitals and Clinics, Iowa, is entering its third peak. This time, the peak is higher than that of May and July, he said.
Gunasekaran expressed concerns that this third peak is coming at the beginning of the cold season when flu and other respiratory problems typically increase thus, causing more hospitalisations.
"The infection rate is definitely a leading indicator for hospitalisations, and the hospitalisation rate is leading indicator of mortality", he said.
Also, in Nebraska, health officials have confirmed that hospitalisations have doubled in the recent weeks, reaching a record of 613 on Sunday.
Leaders of different rural hospitals in Missouri had raised alarms concerning bed capacity on Monday during a conference call with the Republican Governor, Mike Parson.
The COVID-19 virus has killed not less than 232,000 people in the United States, while confirmed cases have exceeded 9 million. Deaths have increased just as hospitalisation have surged.
There are also concerns for its toll on the economy of the country as the country seemly heads into another round of lockdown in order to contain the virus.
The U.S. economy is yet to fully rebound from the economic plunge in spring even though it grew at a record 33.1 per cent annual rate in the July-September quarter.