Kenyan boy receives state award for hand-wash invention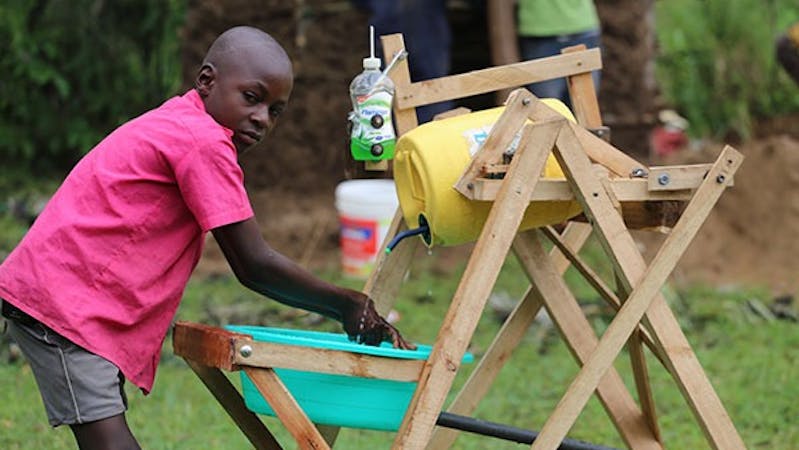 Nine-year-old Stephen Wamukota is among the recipients of this year's state commendations for inventing a handwashing machine.
Stephen used wood to suspend a jerrycan of water and created a pedal to be used to dispense the water and soap to avoid contact with it.
The young lad had tod his mother that the handwashing facilities which were available in town in the western region of Kenya were exposing lots of people to the novel coronavirus through contact.
He had got the assistance of his father, who helped him construct his handwashing machine. To use this machine, you will simply have to step on a pedal which would release the soap and water. The class 3 pupil revealed that the device had cost him Ksh.3,000 to construct.
The father of the boy, who is a phone and radio repairer was clearly proud of his son's innovation. He said his son had always been full of creativity and that residents have been flocking their home to see the unique gadget.
The boy narrating how he worked on the machine said, "I had the idea of developing this machine, and after I started, I ran out of materials and approached my father who assisted me complete it".
He is now among the 68 people who were conferred with the Presidential Order of Service, Uzalendo Award on Monday. President Uhuru Kenyatta said the award was in recognition of distinguished and outstanding service to Kenya in helping steer the country through coronavirus pandemic.