Laying hands on COVID-19 vaccine is of utmost concern to govt - Osinbajo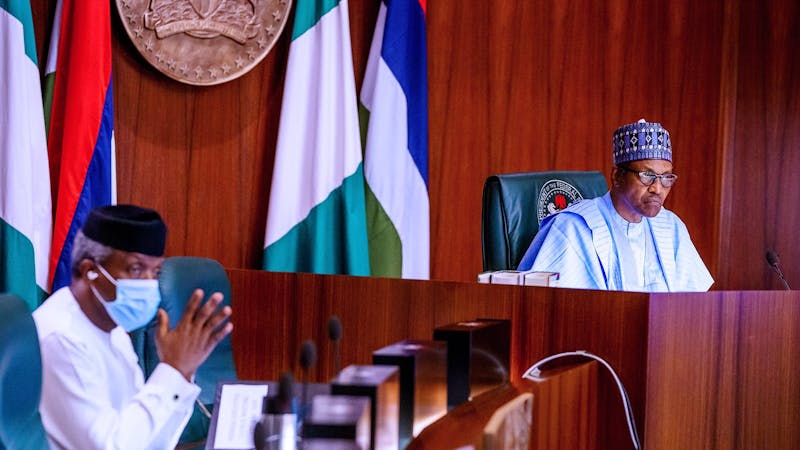 Like President Buhari, Vice-President, Yemi Osinbajo has called for an equal distribution of the new coronavirus vaccine while adding that laying hands on it is of utmost concern to the Buhari administration.
The pharmaceutical company, Pfizer in collaboration with BioNTech announced this week that the new vaccine shows more than 90% efficacy against the new coronavirus which has caused ravaging the world all year, causing a shut down of economies.
Pfizer also added that the COVID-19 vaccine would be made available to the rest of the world after regulatory approvals.
Other countries in Europe, as well as the United States, have placed orders for million doses of the first effective COVID-19 vaccine and according to Osinbajo, Nigeria is also on the queue.
President Buhari had earlier welcomed the vaccine while calling for an equal distribution of the vaccine.
Osinbajo who spoke during the opening session of the virtual edition of the Paris Peace Forum said the world needs a collective response to the COVID-19 pandemic.
Also speaking about Nigeria's priorities in this COVID-19 era, Vice-President Osinbajo said, "The priorities of Nigeria in the post-COVID-19 era include improved healthcare and the economy.
"First we need to keep the virus under control. While our guards are still firmly in place, getting the COVID-19 vaccine is a matter of utmost concern".
He also added, "On this, we are encouraged by the efforts of the WHO (World Health Organisation) and other international agencies working to ensure vaccine delivery will be equitable across all countries regardless of the priority of orders and ability to pay