Russia to launch COVID-19 vaccine without WHO approval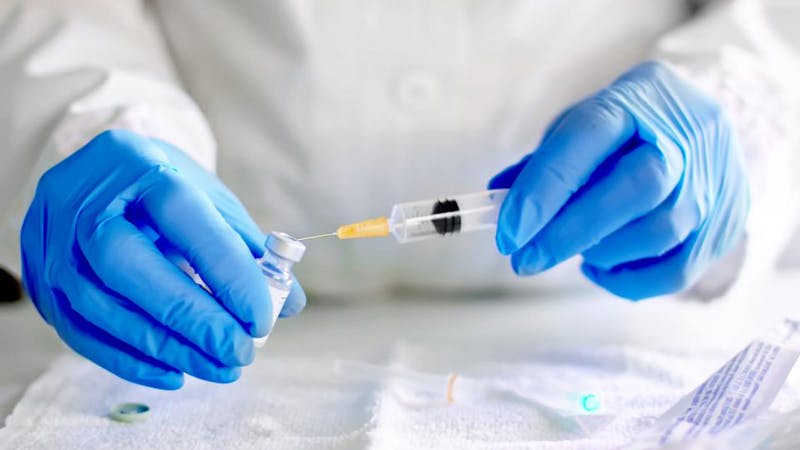 The Russian health officials are set to launch the first COVID-19 vaccine on Wednesday, August 12, 2020, without approval from the World Health Organisation (WHO).
According to a report from Yahoo News, the health department has completed the three phases of human trial and is now considering going into mass production of the vaccine.
The vaccine which has two test candidates are being worked on by the Vektor State Research Centre of Virology and Biotechnology and the Gamaleya Scientific Research Institute of Epidemiology and Microbiology in collaboration with the Russian Defence Ministry.
TASS has already reported that the registration of Gam-COVID-Vac Lyo will start from Sunday, August 10, to Tuesday, August 12.
Bloomberg also reported that the vaccine will be made available "within three to seven days of registration."
"Clinical trials of a coronavirus vaccine developed by the Gamaleya centre are over, paperwork is underway for the vaccine's registration," Mikhail Murashko, the Russian health minister said.
The head of the Russian Direct Investment Fund, Kirill Dmitriev, reported that patients who were given Gam-COVID-Vac Lyo boosted immunity 21 days after they took a dose. It increased more after a second dose.
"I can tell you, from the first and second phase we have a hundred per cent of people developing immunity after day 21. It doubles after the second shot. Hundred per cent of animals were also protected (against the novel coronavirus)," he said.
Health personnel around the world are devastated about the process as WHO has not said anything or approved the vaccine which has no published finding regarding the vaccine production, and that may put people at risk.
WHO spokesperson Christian Lindmeier said: "Sometimes individual researchers claim they have found something, which is of course, as such, great news but between finding or having a clue of maybe having a vaccine that works, and having gone through all the stages, is a big difference."
The director of the National Institute of Allergy and Infection Disease in the United States, Anthony Fauci, said that he hopes both China and Russia put their vaccines to test before giving it to people.
According to the Federal Service for Surveillance on Consumer Rights Protection and Human Wellbeing, the Russian health department is still working on 26 more vaccines.