WHO chief condemns "lack of leadership", calls for global unity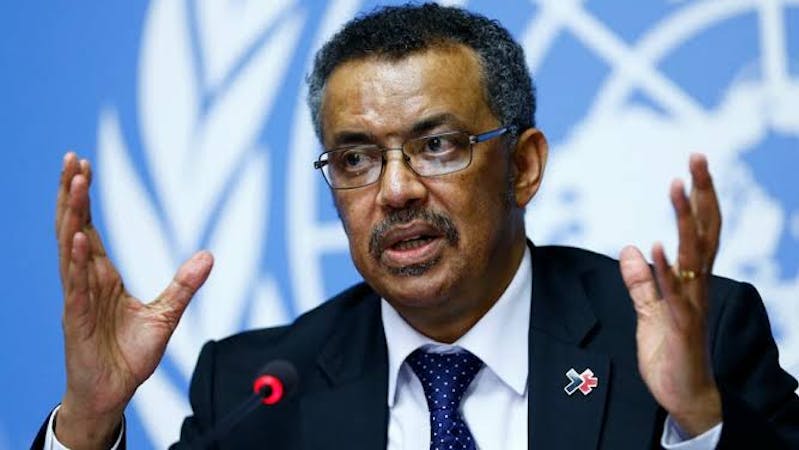 The Director-General of the World Health Organization, Tedros Adhanom Ghebreyesus, has blasted a lack of leadership in the fight against the coronavirus pandemic and has earnestly pleaded for global unity even as the cases are soaring in many countries of the world.
More than six months after the novel coronavirus was first identified, the world is still struggling with it and its devastating effects.
"My friends make no mistake: The greatest threat we face now is not the virus itself; rather, it's the lack of leadership and solidarity at the global and national levels," Ghebreyesus said.
His speech would be seen as a stealthily concealed swipe at world leaders, which includes the president of the United States, Donald Trump, who has waged a public fight against the WHO while still unable to contain the spread of the virus in his country.
Ghebreyesus, with a trembling voice, spoke further, "This is a tragedy that is forcing us to miss many of our friends, losing many lives. We cannit defeat this pandemic as a divided world.
The U.S. is dropping reports regularly, showing a steady rise in its single-day record of the coronavirus cases. As of last week, there were three million confirmed new infections.
The situation is terrible in other regions as well. India, on Thursday, announced its most significant single-day increase in cases while ist spread is also increasing in Mexico.
Australia was forced to seal off not less than 6 million people in the state of Victoria when they experienced a surge in the disease in Melbourne. This was after they touted an early success story in the fight against the pandemic.
"How is it difficult for humans to unite to fight a common enemy that's killing people indiscriminately? Are we unable to distinguish the common enemy? Can't we understand that the divisions or the cracks between us actually are the advantage for the virus?" Ghebreyesus queried.
He urged that all global powers unite together at this point. He told the attendees, "COVID-19 is a test of global solidarity and global leadership.
Ghebreyesus plea is coming just a few days after the Trump administration reportedly told the Congress and the United Nations that the US is formally withdrawing from WHO.
The withdrawal, which is to take effect from next year July, has drawn lots of criticisms, especially from medical associations, bipartisan lawmakers, advocacy organizations as well as foreign allies.
The presumptive presidential nominee of the Democratic Party, Joe Biden vowed on Tuesday to reverse the Trump administration's decision on his "first day" if elected.