Unidentified disease hits Enugu communities, death toll rises to 57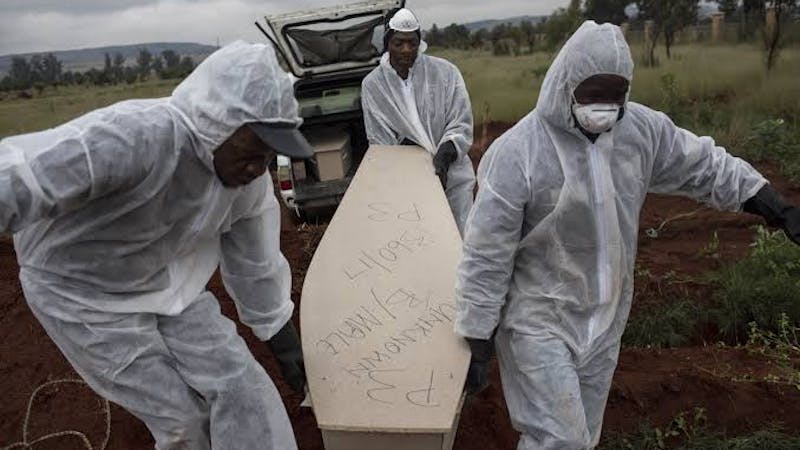 Not less than 57 people have been confirmed dead at Ette and Umuopu communities in Igbo-Eze North Local Government Area of Enugu State following the outbreak of a strange disease which has affected the communities.
According to the Disease Surveillance and Notification Officer in the council area, Vincent Oshomi, no one knows the cause of the strange deaths at the moment.
Oshomi, however said that the Enugu State Ministry of Health has been alerted, adding that the specimen of the affected individuals from the communities has been collected for adequate diagnosis and treatment.
Oshomi further narrated that the disease broke out at Ette early September 2020 and then spread to the border community of Umuopu, where 20 persons were declared dead, including four casualties recorded yesterday.
Some of the symptoms exhibited by the victims include convulsion and diarrhoea before vomiting blood. He added that the suspected diseases are Lassa fever and cholera.
The Chairman of the Local Government Area, Ejike Itodo in reaction to the development said he was atop the situation.
He added that he would convene a meeting of stakeholders to commence thorough enlightenment about the strange disease.
Itodo assured the affected communities that the situation would be put under control. The State's Ministry of Health and other health workers in the council area are working assiduously to see to it that more casualties are not recorded, he said.
The Public Relations Officer, PRO of the local government area, Comrade Mabel Ogili also listed out the names of some people who were among the 20 casualties at Umuopu community.
He mentioned a 30-year-old student of the University of Nigeria Nsukka, Chinedu Oyiga, 40-year-old Emeka Elugwu Onu, 47-year-old Simon Eze, among others.
Meanwhile, all efforts by Vanguard News reporters to speak with the state's Commissioner for Health, Dr Emmanue Obi, as of yesterday on the development proved futile as neither took his calls nor responded to a text message.