Cook with less stress: Kitchen tools for culinary lovers
For all culinary lovers, you don't have to sweat it out or spend much time in the kitchen when there are different tools and appliances that will help you cook better and faster.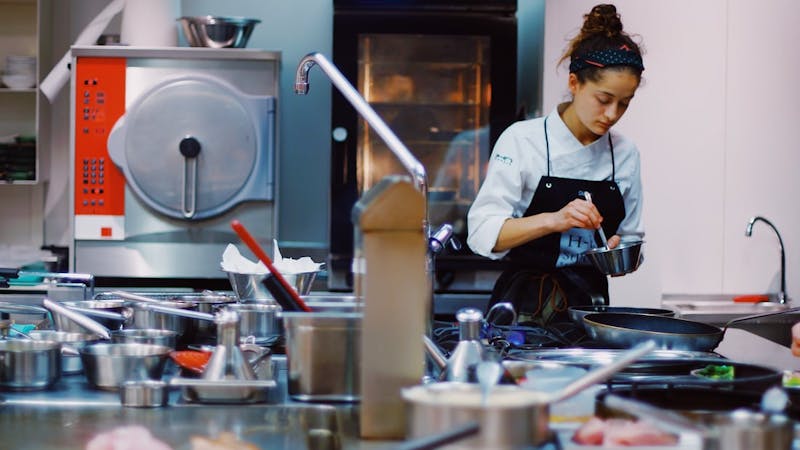 Where are my kitchen lovers with culinary skills? Oh well, even if you don't have the skills, this is still for you so long as you spend some amount of time making up something in the kitchen.
For all culinary lovers, you don't have to sweat it out or spend much time in the kitchen when there are different tools and appliances that will help you cook better and faster.
Make your cooking less stressful and even fun with these tools.
An air fryer
While this works in a similar manner as the microwave, you even get more than the results you obtain from your regular microwave. Unlike the microwave, an air fryer doesn't really need oil to cook up your food; thus, it leaves behind a less greasy mess.
Which other better way to make that barbecue, fry your potato chips and pastries than the use of the air fryer? It heats your food using air crisp technology; thus, it doesn't leave behind a nasty grease pool. Plus, it can take up enough food quantity for you and your friends.
A cast-iron skillet
Your kitchen will definitely need this if you love making yummy dishes like veggie fajitas, frittatas and rosemary chicken.
The pan will also come handy if you are whipping up dinner for two and even a group of four or home. It heats a large amount of food within a short duration of time and won't even require you starting up a grill.
A fruit slicer and scooper set
You must have seen how juicy fruits like watermelon, pineapple and cantaloupe are arranged in mouth-watery and tantalizing manner in some dining table settings. Don't you love the look? The fruits can't be magically edible on their own.
Use these tools to dice and cube your fruits in a few minutes. Your wobbly knife will be in awe, and you don't need a cutting board for this.
Breakfast sandwich maker
Most parents get a hectic morning; prepping kids for school, making breakfast and preparing for work at the same time. It will surely help to have a sandwich maker for fixing a fast breakfast.
Also, if you craving brunch during summer, you can create a tantalizing combination of pepper, eggs and ham on an English muffin. All you have to do is to place your ingredients on the food maker, press the button and have your food ready in a few minutes.
Versatile pressure cooker
This represents a mini chef for most families; it can be for yours too. Prepare your brown fries, casseroles, tender beef strips straight up.
And oh, the best part is that this device can also double as a crisper and air fryer. It can contain as much as 6.5 quartz of food.
Burger press
I don't know who else feels this way, but I find it stressful rolling my doughs each time I want to bake my pastry. This tool makes that so easy. With it, I could finally discard the rolling pin!
So now, you can make home-made and restaurant-sized stuffed sliders for your family. Also, your patties will get the perfect shape for grilling.
Salad cutter
Who doesn't love the sight of properly diced salad or vegies? A salad will do a faster, easier and neater job of chopping veggies for you.
This tool comes in different variants, but you can always get the one that comes with a vegetable bowl, cutting board, water strainer and slicer all in one. You will save yourself lots of time when you use it for chopping up your lettuce, olives, tomatoes etc.
Food processor
Beyond the salad cutter, the food processor is also a requirement as it dices, shreds and purees any ingredient you need for your regular cooking.
This device is designed to handle cheese as well as the root vegetables, and just a push of a button will have everything minced up. You can also use it to prepare a mouth-watering salsa or sauce.
Kitchen utensil set
What do you use in flipping, mixing and tossing your meal pudding when cooking or frying? This set will help you do all that like a pro.
The set typically contains various utensils like whisk, spatula, spoon, seasoning brush and many other tools that will help you cook, fry your meal and get it set for barbecuing.
Microwave
It would be wrong to have this off the list. In as much as there is the air fryer, microwaves do come handy. It is, in fact, more convenient to use than the actual oven.
Microwave cooks faster and evenly distribute heat. You can use it for baking, toast, broil, roast and many more!
There is more for you. Read hacks and helpful tips for freezing food so as to extend your food's shelf life.